13 vs 15-inch laptop – which is the best? 13-inch laptops are becoming more popular because they are more lightweight and portable than 15-inch laptops. Although 13-inch laptops typically have less storage capacity and a slower processor than 15-inch laptops, they are still a good option for people who need a portable computer.
13 vs 15-inch Laptop: Compare
1. 13 vs 15-inch Laptop: Power and portability
Laptops have two central Ps: portability and power. A laptop 13 inches in size will fit into a smaller bag than a 15-inch model. Because they have less space, smaller laptops are often slower in hardware.
It all depends on your needs. It all depends on your needs.
The 13-inch model is the winner in portability. If you are an outsider, a difference of two inches can make a big difference in your bag. These laptops are often smaller than larger ones.
For gamers who love visuals, 15 inches is the minimum. You will get better hardware if you buy a larger laptop. They won't be burdensome, even if they are heavier.
These are the two most important things to consider before you decide on the size of your laptop. The hardware is the next thing you should consider.
2. 13 vs 15-inch Laptop: CPU
The CPU (central processing unit) is at the heart of every laptop. This is responsible for managing the processes and apps you use every day. The operating system will assign CPU processing power to each window you open.
The CPU's number of cores, threads, and frequency is measured in Hz or GHz. Higher numbers are usually better. The more powerful your laptop's CPU is, the more you can do with it.
Both AMD and Intel have excellent CPUs. It would help if you never settled for anything less than the Ryzen 5 or i5 on a laptop. Any less powerful processor than the i5 or Ryzen 5 is not suited to more complex tasks. Most modern 13-inch laptops come with one of these options. Read also: AMD Ryzen 3 vs Intel i5: Latest comparison In 2022
Intel offers both i7- and i9 CPUs for the best performance. While some i7s have higher performance than lower-end I9s, you can usually see how strong it is by looking at the numbers following i7. AMD makes powerful CPUs that can be used by users who need incredible processing power.
A 15-inch laptop is usually equipped with i5s. However, it can be upgraded to any other processor. These laptops have more internal storage space to accommodate faster processors. They can therefore handle more tasks.
A 15-inch laptop is the best choice for power. Although there are exceptions to the rule, they are not very common.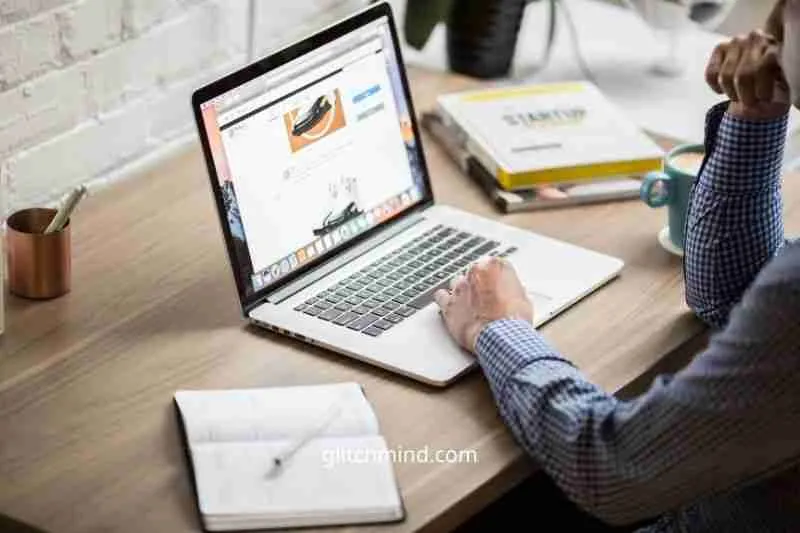 3. 15-inch vs 13 inch Laptop: GPU
Graphics processing units (also known as GPU) render graphics. Your GPU makes it possible to see everything on-screen. Dedicated GPUs perform better than integrated graphics.
A strong GPU is often larger, especially an NVIDIA GTX 1650T Ti. This card, even for laptops, is one of the most common GPUs and can be considered the benchmark for gaming and design performance.
The only GPUs that offer Ray-Tracing are the NVIDIA RTX or AMD RX series. These GPUs are pretty large in comparison to the purpose-built laptop GPUs. It would require a 15-inch laptop at most to encapsulate the GPU.
Although 13-inch laptops can come with good graphics cards, they tend to be more expensive. Moreover, not all models are as strong.
Laptops with 15-inch screens are better for best performance.
4. Storage Capacity
For laptops, bigger is better. Larger casings can store more SSDs and HDDs. This makes external storage devices obsolete. The larger storage capacity may benefit video editors for large projects.
As smaller drives get more space, hard drive technology improves. These advances allow laptops with smaller dimensions to have 1TB of storage. These laptops are available in 13-inch sizes.
Laptops 15 inches have more slots for hard drives, allowing owners to increase storage space. Premium gaming laptops can reach up to 4TB, plenty of severe gamers.
5. Ports
Laptops 15 inches have more ports because of their larger chassis. USB-A ports require space, as do HDMI or USB-C ports. A smaller laptop might not have an SD card reader, which some users want or need.
These ports can connect peripherals like keyboards, mice, or USB drives. Although 13-inch laptops have ports, they may not have enough for everyone.
A 15-inch laptop is the best choice if you are very particular about peripherals. These laptops are more efficient at putting together complete desk setups. A USB extension hub is unnecessary, as it can take up valuable physical space.
6. RAM
Although RAM may be smaller than hardware sticks, they still require some space. The purpose of laptop bodies is to maximize space. It is possible that adding more slots might be too much.
This logic will enable larger laptops to upgrade their RAM faster. Gaming today requires 16GB RAM, but not all laptops can support this amount.
7. Screen Size
Because larger screens allow for larger font sizes, they are better for people with poor eyesight. A larger screen will allow for better reading, so you'll be able to enjoy your favorite movies on a larger display.
Some games require that players focus on small details. Smaller screen sizes can make it more challenging to play. A 15-inch laptop is a good choice if you enjoy gaming.
8. Keyboard
Although many people don't pay much attention to the size of the keyboard, it is essential for outdoor typing. A 15-inch laptop will have larger keys. A larger keyboard will allow you to type more comfortably. The numeric keypad on the right might be removed from smaller laptops.
Even so, some users prefer a smaller keyboard. It's subjective, and you can choose to have a smaller or larger keyboard.
Who should get a 15-inch laptop?
Many people need a 15-inch laptop. However, they don't want to spend $400 on the latest Best Buy sale item. Gaming professionals, creative professionals, and business users who are power-hungry need larger laptops. They require powerful components like quad-core CPUs or high-end discrete GPUs that won't fit into smaller chassis.
Professional animators, videographers, and engineers often need a giant computer to achieve the best performance. They also allow you to see more clearly on-screen. You may need to take your 6-pound computer with you to film a movie or drill for oil. If you work in a field that requires such computing power, your company or you will likely be willing to pay a premium price for a laptop. If you have the funds, you can get a lightweight 15-inch laptop like the Dell XPS 15, which weighs in at just 4 pounds.
Gamers are willing to spend thousands of money to get their desired performance. A 5.5-pound laptop is relatively light, considering that many people still use bungee ropes to transport their towers to gaming parties.
Is 13-Inch Laptop Too Small?
While one may have a narrow viewing angle, the larger ones offer more excellent resolution and a wider angle. The problem with larger or more powerful ones is their ability to fit into the bags you need.
It all depends on the reason a user desires a laptop. The screen size can be too small for some users. It all depends on what work you do. A 13-inch screen will be sufficient if you use the net to do your official work, such as MS Word and MS Excel.
If you're a software engineer who needs to multitask simultaneously in multiple windows at once, then a 13-inch screen is not sufficient.
Before you spend your hard-earned money on a laptop, there are many factors to consider. It is not a matter of size. The screen's size is usually related to other features.
Before you decide on the screen size of your laptop, think about where and how you'll be using it. Portability is a better choice if you are a frequent traveler or attend college or university where you need to take your laptop everywhere. A 13-inch laptop will be worth the investment since it is lighter and easier to carry around.
The laptops such as the DELL XPS15 pack a 13-inch screen into a 14-inch laptop frame. There are many laptops on the market with small screens that are slim and light. One example is the Dell XPS 15. While being thin and light, some laptops don't have small screens.
Decide what application you want from your new laptop before buying it. A larger screen is better for video editors or gamers. A 13-inch laptop will work well for you if you're primarily writing or browsing the net.
Gaming laptops with dedicated AMD or NVIDIA graphics is not a hot trend. Creators want additional features, just like the pictures and video editors.
Although 13-inch laptops on the market have good graphics capabilities, the past has shown that this is one area in which size plays a significant role. A larger laptop will provide more cooling space for the GPU and other components. This is why a 13-inch Ultrabook GTX 1060 GPU will not be found.
A 15-inch laptop will provide the best GPU performance and better graphics and gaming.
The number of ports that can be fitted on the sides is another thing that differs from the size. The connections to the sides decrease as laptops get lighter and thinner.
Screen size is an individual thing. It would help if you considered the possibility of trying out a specific screen size before you buy.
Let's look at the 13-inch, 15-inch, and 17-inch laptops. These are the most popular sizes. The screen size is the main determinant of the size of the laptop. First, let's talk about the pros and cons of smaller and larger screens.
FAQs
1. Which laptop is better, a 13-inch or a 15-inch?
Because they are smaller and lighter than their 15-inch counterparts, 13-inch laptops offer better portability. They are also generally cheaper than their 15-inch counterparts, making them an excellent choice for people on a budget.
2. What laptop should I choose for college?
A 13-inch screen is sufficient for most college students. Screen size is important because it determines the weight and size of your laptop. A backpack larger than 15.6 inches won't fit comfortably.
3. Which is better, a smaller or a larger laptop?
A larger screen is convenient and provides better viewing. However, it can make your laptop less portable. A laptop's size will dictate its trackpad and keyboard size. Your laptop should not be smaller than 13 inches.
Conclusion
The screen size is directly affected by the size of the laptop and its weight. There will always be a compromise between factors like size, weight specs, and battery life.
It all comes down to what you need. You may prefer a larger screen, so be prepared to carry a heavier laptop. For those looking for a laptop to use for photo or video editing, visuals, or gaming, a 13-inch screen is too small. However, a smaller screen will work well if the purpose of your laptop is to be used for everyday tasks.
Read also: