A 14-inch laptop is a great choice for people who want a large screen but don't want to carry around a big, heavy laptop. This type of laptop is also a good choice for students or business people who need to be able to take their laptop with them wherever they go.
In this article, Glitchmind will take a look at the top five best 14 inch laptops and determine which one is the best overall.
Is a 14-inch laptop better than a 13-inch and 15-inch laptop?
Are you currently using a 13-inch laptop? Your laptop's compact design and portability have likely won you over.
Similar to the above, if your 15-inch laptop has been your primary workstation, it is unlikely that you will be satisfied with any other display.
This is why a 14-inch laptop is a great choice. It combines both the best and offers an experience that fits modern lifestyles to a T.
It is powerful and has a reasonable-sized display without being bulky. Many 14-inches are equipped with NVIDIA GPUs or Intel i7 processors. Read more about some best i7 laptops here.
The gaming capabilities of a 14-inch laptop are a solid reason to choose it. A 13-inch notebook may not suit you if you are a serious gamer.
There aren't many 13-inch gaming laptops on the market, so it will be challenging to find one with a competent specification, long-lasting battery, and a high-quality display.
While a 15-inch laptop will meet all of these requirements, it will be much more expensive and bulkier. A lot of 14-inch laptops offer pleasant gaming experiences.
14-inch size is also a great option because it has a comfortable keyboard that's easy to use, even for lengthy typing tasks. People complain that 13-inch laptops are too small for their keyboards, which offer little room to rest your fingers.
Many 15-inch laptops have keyboards that are small and not as well spaced. The 14-inch laptop strikes a good balance, with an intelligent design that's convenient for people who work long hours.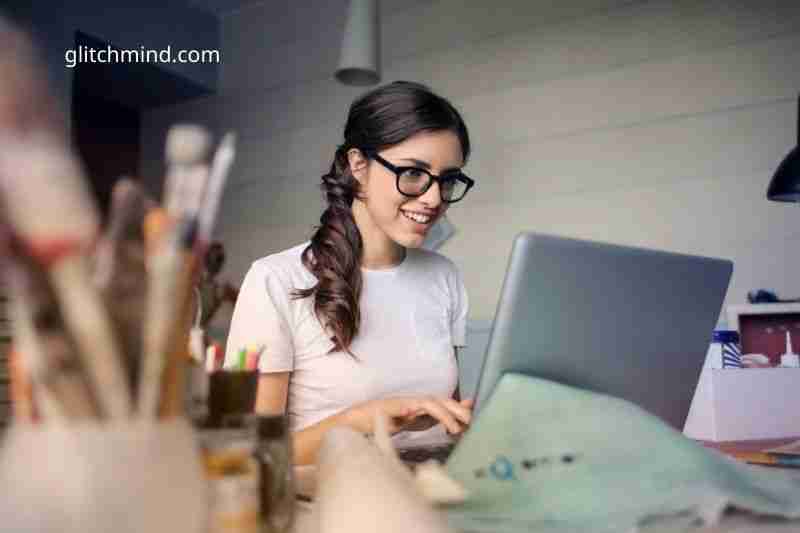 Top Rated 10 Best 14 Inch Laptop
1. MacBook Pro 14

We earn a commission if you click this link and make a purchase at no additional cost to you.
Best 14-inch laptop
The Apple MacBook Pro 14 fits between the 13-inch and 16-inch models. It shares many similarities with the larger model, including Apple's M1 Pro and M1 Max CPUs. These hybrid processors can be configured on the MacBook Pro 14 with eight, ten, or sixteen CPU cores and 14, 16, or 32 GPU cores. You can configure RAM from 16GB to 64GB and increase storage to 8TB PCIe solid-state drives (SSD). The M1 Pro and M1 Max are high-speed chips. They're also very efficient. This means that the MacBook Pro 14 will have longer battery life.
This laptop's display uses Apple's Liquid Retina XDR mini LED ProMotion panel. The show has a wide range of colors and is highly accurate. It also offers deep contrast and a 120Hz refresh speed. Apple finally integrated thin bezels into the MacBook Pro 14. This makes it smaller. Apple also improved connectivity by adding an HDMI port to the MacBook Pro 14 and an SD card reader for USB-C Thunderbolt 4 ports. Wireless connectivity is now as fast as it can be with Wi-Fi 6E.
Pros
Amazing XDR display
Amazing creative performance
Port selection extensive
Perfect trackpad and keyboard are available
Webcams and speakers that are excellent
Endless battery life
Cons
2. Asus ExpertBook B9450

We earn a commission if you click this link and make a purchase at no additional cost to you.
Best thin and light 14-inch laptop
You can have lots of power but still, keep your laptop small and portable with a 14-inch laptop. This ExpertBook from Asus proves that this is possible. You'll find a 10th generation Intel Core i7-10510U CPU, 16GB RAM, and a 512GB NVMe PCIe SSD. All this is housed in a slim frame with military-grade durability. The touchpad can also double as a touch-based numeric keyboard.
There are three types of connections: a USB-A and a Thunderbolt 3/USB-C. You also have HDMI, a Thunderbolt 3/USB-C, and a USB-A. A microSD card reader is available. Asus claims that the battery can last for up to 24 hours if set correctly. This is all for a laptop that only weighs in at 2.2 pounds. The Asus ExpertBook B9450 laptop is an excellent choice for video editors and designers on the move or for anyone looking to maximize the power potential of a small notebook.
Pros
Light and thin chassis
Solid productivity performance
Military-grade durability
Good connectivity
Cons
Behind the curve: 10th-gen CPUs
Thunderbolt 3 rather than 4
3. Razer Blade 14

We earn a commission if you click this link and make a purchase at no additional cost to you.
Best 14-inch gaming laptop
Gaming laptops can be vast and awkward in conference rooms due to their aggressive venting and angles. Razer Blade 14 is not like that. It has a black chassis and simple lines. This gaming laptop is one you can proudly take anywhere.
The powerful AMD Ryzen 5900HX processor is the heart of this beast. There are three options for GPUs: the Nvidia GeForce RTX 3060 and 3070. This means you can pack a lot of power into this tiny chassis.
Razer Blade 14 competes with 15-inch laptops, including its own Blade 15. It does this in a slim chassis of 0.66 inches and a lightweight of 3.9 pounds.
Pros
Gaming performance is outstanding
Colorful, 1440p display
Surprisingly, the number of users is so low
Razer Blade 14 is cheaper than Razer Blade 15.
Battery life is amazing
Cons
Warm surface temperatures
Thick bezels
4. Lenovo IdeaPad Slim 7i Pro

We earn a commission if you click this link and make a purchase at no additional cost to you.
Best IPS display on a 14-inch laptop
Lenovo's IdeaPad Slim 7i Pro is built around an exceptionally friendly 14-inch IPS display in the productivity-friendly 16:10 aspect ratio and a high 2.8K (2880 x 1800) resolution. The display has a broader range of colors and is more accurate than your typical thin and light productivity laptop. It also features a high contrast level and runs at 90Hz to provide smoother animations and on-screen movement. This laptop's 14-inch display is the highlight.
The 35-watt H series CPU provides excellent performance, which is perfect for productivity and can even be used to meet the needs of creative entry-level workers. The package includes 16GB RAM and 1TB of fast SSD storage. This makes it a powerful laptop that can handle demanding tasks.
The laptop's connectivity is not its greatest strength. It has only two USB-C ports with Thunderbolt 4 and one USB-A port. But, if you add a Thunderbolt 4 dock, it's ready to go. The Lenovo IdeaPad Slim 7i Pro 14-inch laptop is well built and offers solid value.
Pros
Solid productivity performance
High-resolution, 90Hz display
Excellent keyboard and touchpad
Simple, but beautiful aesthetic
Cons
Quality of construction is slightly below average
Battery life is poor
5. Lenovo ThinkPad X1 Carbon Gen 9

We earn a commission if you click this link and make a purchase at no additional cost to you.
Best business-class 14-inch laptop
The new ThinkPad X1 series from Lenovo offers plenty of power and is an excellent fit for any task. The 14-inch HD screen has been stretched higher to 16:10 for better productivity. The base model includes an 11th-gen Intel Core i5-1135G7 CPU, 8GB RAM, and a 256GB solid-state drive (SSD). The ports include HDMI, Thunderbolt 4/USB C ports, and a USB 3.2 port. The ThinkPad's battery life is among the best. We like the sleek, spill-resistant keyboard and backlighting.
You can upgrade RAM and storage, but the base model of Lenovo ThinkPad X1 Carbon Gen 9 is ideal for a 14-inch laptop that will last for years. The integrated graphics card is limited and gamers may prefer something more specific.
Pros
Elegance and style
Solid productivity performance
Battery life is incredible
Great keyboard
A long list of features that are business-friendly
Cons
Expensive
Flexible, but not too flexible
Read more: Lenovo Thinkpad E585 Review
6. HP Spectre x360 14

We earn a commission if you click this link and make a purchase at no additional cost to you.
Best 14-inch 2-in-1
The Spectre 360 line is a great choice. These laptops are small and portable but still have enough power to handle more challenging business situations. This 2-in-1 laptop is portable enough to be taken anywhere, yet powerful enough to replace a desktop on business trips and similar problems. HP's trusted security features will protect your data. You can also scale the laptop to fit your needs based on what software you use.
This 14-inch version of the Spectre 360 has a 3:2 aspect ratio. It comes with an 11th-gen quad-core Intel Core i5-1135G7 CPU, 256GB SSD storage (upgradeable up to 2TB if required), and 16GB RAM (upgradeable up to 32GB if needed). Two Thunderbolt 4/USB C ports are available with USB4 support for any future connection upgrades. If you are looking for the most precise details in your work, you can choose a 3K OLED screen.
Pros
Spectactular 3:2 OLED display
Perform mode is quite fast
Amazingly long battery life for a display of this size
Amazing keyboard and touchpad
Modern and elegant good looks
Cons
Some management is required to manage fan noise and performance.
7. Acer Swift 3

We earn a commission if you click this link and make a purchase at no additional cost to you.
Best all-around 14-inch laptop
The Swift 3 has the best specs in a utility laptop. It's versatile enough to do almost anything and powerful enough to tackle challenging tasks. This update features a quad-core Intel Core i7-1165G7 processor and Iris Xe graphics. There are also excellent, affordable Ryzen 8 Swift 3 versions that you can choose from with either 8GB or 16GB RAM, depending on what configuration you prefer.
Acer Swift 3 (2021), also has 512GB SSD storage and various options to upgrade it to 1TB. The ports include Thunderbolt 4/USB/C, USB C, USB-C and USB-A. Wi-Fi 6 is also supported. You will find the Swift 3 a great choice if you need a laptop that can do everything.
Pros
Light and thin chassis
High productivity
Solid construction
Connectivity at its best
Cons
Read more: Acer Laptops For Gaming and compare Acer Swift 3 vs Acer Aspire 5
8. Lenovo ThinkBook 14S Yoga

We earn a commission if you click this link and make a purchase at no additional cost to you.
Best thin and light 14-inch 2-in-1
The ThinkBook Yoga by Lenovo is an excellent example of what a 2-in-1 laptop can do. This laptop is a perfect choice for professionals who want a tablet-friendly laptop. The laptop features a 14-inch FHD touchscreen and an Intel Core i7-1165G7 CPU. It also has Intel's Iris Xe graphics chips. Many models have 8GB to 16GB RAM for more complex software.
The ThinkBook 14s Yoga's slim design shouldn't deceive you about storage. Base storage starts at 256GB PCIe SSD storage and quickly rises to 512GB or 1TB for the later models. The device is compatible with Wi-Fi 6, which offers the most recent wireless benefits, and also includes a fingerprint reader to provide some biometric protection.
Pros
Light and thin chassis
Solid productivity performance
Attractive price
Good connectivity
Cons
9. HP EliteBook 840 Aero G8

We earn a commission if you click this link and make a purchase at no additional cost to you.
Best lightest business-class 14-inch laptop
If you are looking for a business laptop, the 14-inch EliteBook 840 series from HP is a great choice. The EliteBook 840 Aero G8 is one of the most lightweight laptops available. The Aero version is 2.5 pounds lighter than the non-Aero version, which weighs in at 2.9 pounds. This 14-inch laptop is the lightest you can purchase for business.
Security is a top priority for this laptop. HP's security suite is included automatically. Other notable features include NFC compatibility, which allows files to be transferred more efficiently. The EliteBook 840 Aero G8 comes with two USB C ports with Thunderbolt 4 and legacy connections such as USB-A, HDMI, and USB-A.
The EliteBook 840 Aero G8 base model includes an Intel Core i5-1135G7 CPU, 8GB RAM, a 256GB SSD, and two expansion slots. You can configure it with a Core i7-1185G7 processor with vPro. It also has various display options, including HP's SureView privacy screen. The EliteBook 840 Aero G8 delivers excellent productivity, stable business features, and long battery life.
Pros
Solid construction quality but lightweight
Bright, color-accurate display
High productivity
Superior battery life
A class-leading collection of business tools
Cons
Very expensive
16:9 is the old school
10. Lenovo Yoga 9i 14

We earn a commission if you click this link and make a purchase at no additional cost to you.
Best convertible
The Lenovo Yoga 9i 14 inch convertible laptop is a good choice. It can be configured with an Intel Core i7-1185G7, up to LPDDR4x-427MHz RAM, and Intel Iris Xe integrated graphic for outstanding performance. Thunderbolt 4 is available for high-speed connectivity.
It's not only what matters in the Lenovo Yoga 9i 14. The TrueStrike keyboard and the soundbar hinge with Dolby atmos tuning are excellent. It's a 14-inch laptop, so you have access to a 4K touch screen with HDR 400. However, if you don't need a UHD panel, there is an FHD version with Dolby Vision.
Aluminum construction is premium. The FHD model's battery life lasts more than 10 hours on a single charge. It would be a great laptop to use for productivity, but the convertible design, soundbar, and display make it perfect for media consumption.
Pros
Built-in active pen
Evo and 11th Gen Intel CPU certifications
Beautiful aluminum design
Great audio system
Battery life of 10+ hours
Cons
Use a 16 to 9 aspect ratio
No IR camera
Anti-glare display finish
Related Post: Lenovo Legion 5i Review: Best Full Guide 2022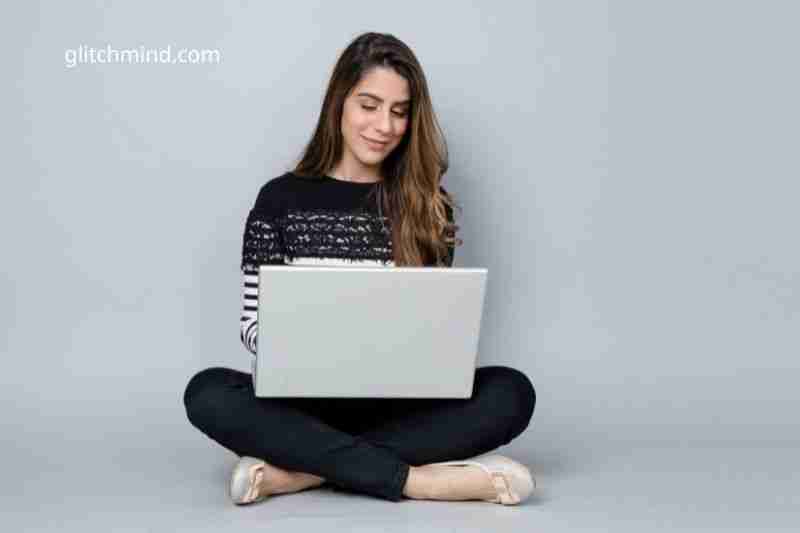 Buying Guide: Best 14-inch Laptop
You should ensure that your 14-inch laptop is both powerful and easy to use.
A 14-inch laptop's USP is its ability to combine the brilliance and mobility of its bigger brother (15") with its more minor sister (13")
Be careful when buying a 14-inch laptop. With luck, you will find a great laptop deal between $800 and $1200.
These are the six essential features you should look for in a high-quality 14-inch laptop.
High-speed processing is provided by an Intel Core i5 processor and above. It is complemented with at least 8GB RAM, 256GB storage space, and a minimum 8GB RAM.
Superior graphics are delivered by integrated Intel graphics or a dedicated NVIDIA graphic card if you want exceptional imagery.
A long-lasting battery life that lasts at least 8-10hrs to ensure your laptop's portability and avoids the need for you to search for charging stations during the day.
FHD (Full High Definition), or higher, preferably supporting In-Plane Switching. A few laptops offer anti-glare screens, wide viewing angles, high refresh rates, and an anti-glare screen.
Lightweight build, weighing in at 2.2 to 3.5 lbs with a thickness of 0.5 to 0.7", so you can carry your laptop around easily.
A simple-to-use keyboard that's not harsh on your fingers. It also has a convenient spacing of keys to improve typing speed and comfort.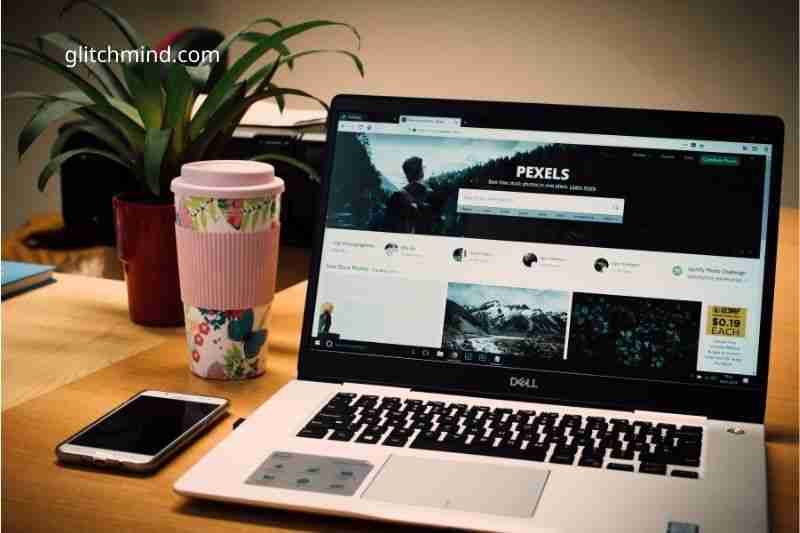 FAQs
1. Which is better HP or Dell?
Is HP more powerful than Dell? Dell has more features than HP and is more popular even for its lower-end models. However, HP laptops are more expensive and have a shorter battery life than Dell laptops.
2. Which is better Lenovo or Dell?
Comparing Lenovo VS Dell laptops, it is clear that Dell laptops are the better option when it comes down to price. However, Lenovo laptops come out on top in other aspects such as innovation, battery life, and specifications. Most people rated Lenovo laptops the best and offered excellent value for money.
3. Which is better HP or Lenovo?
Lenovo is the clear winner when pricing HP laptops vs. Lenovo. HP laptops are more expensive than Lenovo laptops due to their overall branding. However, if I could get the same benefits at an affordable price, I would choose Lenovo.
Bottom line
You don't have to make the wrong choice when choosing a laptop. It should be able to meet your needs and fit within your budget. As long as your notebook can perform the tasks you want, you will be fine. The MacBook Pro 14 is our favorite, as it has enough computing power to do business and light gaming.