In this article, we break down our recommendation for the best gaming chair under $200.

Read on to learn:
How to pick a gaming chair
The best chair for gaming under $200
What is the best budget gaming chair
Best gaming chair for big guys
Take particular note of the 4 pieces of criteria we we detail below before making a purchase.
Our Top Pick
Jumping straight in, our overall winner is the GTRACING gaming chair. This is a quality chair with over 5,500 reviews on Amazon averaging at 4.3 stars.
There are numerous reasons which we will dive into further down.
Top Pick
Our Best Gaming Chair Under $200 Picks
1. GTRACING
2. Homall
3. Musso
4. BestOffice
How To Pick A Gaming Chair
Before you buy a chair for your gaming set up, consider these 4 items.
Comfort
Support
Durability
Ease of Assembly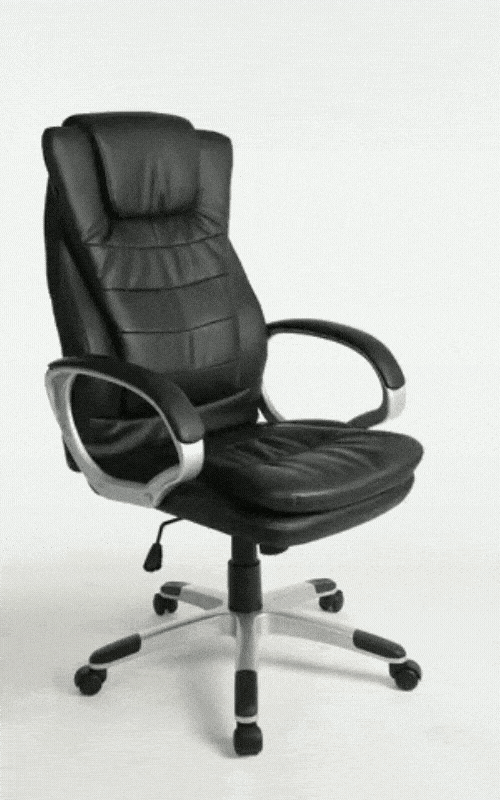 Comfort
Comfort is key, especially for serious gamers. Often you can spend hours upon hours sitting down in front of your PC or console. When you sit for more than 2 to 3 hours at a time, your legs and back demand a comfortable chair.
Support
Support and comfort are cousins. The more supportive your gaming chair, the more comfortable it will be. Ergonomics are increasingly talked about with good reason. Sitting for extended periods of time can be harmful to your health. It is crucial to make sure you choose a gaming chair with proper support so you can minimize the effect.
Durability
A gaming chair's ability to hold up through repeated use is obviously a critical factor. All of the chairs we highlight below are under $200, but have strong durability ratings.
Ease of Assembly
Assembling furniture can be a pain in the neck! When you are excited to use your new gaming chair, the last thing you want to do is spend more time than needed with assembly.
What Is The Best Gaming Chair Under $200?
No doubt the GTRACING takes the cake for the best gaming chair under $200. First of all, this chair is very reasonably priced at just over $150.
Top Pick
GTRACING is a strong name in the gaming world. If you haven't seen their awesome mechanical keyboard check it out if you're in the market for one.
This chair is an excellent pick with a modern and sleek look. The design is built for comfort with PU (artificial) leather, and added cushions for the neck and lower back.
The GTRACING is the easiest chair on the list to assemble.
With very straight forward instructions and easily labeled parts, total set up time after opening the box is about 15 minutes.
Other reasons to buy:
Solid ergonomic build with special emphasis on neck comfort
Armrest and seat-height adjustable
90~170°reclining and rocking
360°swivel
5-point base
Nylon smooth-rolling caster wheels
Removable headrest pillow and lumbar cushion
Runners Up
The following 2 chairs are fantastic choices as well.
Runner Up
Also Great
It was a tough choice, but the Homall slightly edged out the Musso to come in second place on our list.
This boiled down to two primary reasons:
It is slightly less expensive
It is easier to assemble
With that said, all other features are relatively even and either choice is an excellent option.
Homall S-Racer Gaming Chair
Runner Up
At around $120, the Homall is inexpensive and excellent gaming chair option.
This chair is fairly easy to assemble and quite comfortable. The padding is firm enough so you feel supported, while also soft enough so your back does not get sore.
The chair's tilt locking mechanism is very adjustable and supports 90-180 degrees angles
Movement with the Homall is seamless as the wheels are color caster and
The strong base supports a total weight capacity of 300 lbs
If you're a taller gamer, consider our big and tall option below.

There have been reports of discomfort for those over 6'2".
Musso Zero Series Gaming Chair
Also Great
The Musso gaming chair is made from high-quality PU leather and features a max recline of 170 degrees. Capacity-wise this chair caps out at 300 lbs.
The built in headrest and lumbar support pillows shape to your neck and back to assist with posture and comfort.
Assembly is fairly straightforward, and if the included directions aren't enough, there are plenty of quality videos detailing how to assemble the chair.
Musso offers a year long worry-free manufacturer warranty.

This includes free replacement for damaged or defective items and missing parts.
What Is The Best Budget Gaming Chair?
Budget Pick
The BestOffice gaming chair is our selection for the best budget gaming chair.
At under $100, this is a great choice that won't break the bank.
It has padded flip-up arms and a gas-lift for height adjustment. In terms of movement, the 360 degree swivel on the wheels allows ease of motion.
Here are some of the reasons to purchase:
It's under $100!
7 different color choices
90 day warranty if you're not satisfied
The maximum weight capacity on this chair is recommended at 250 lbs, so if you're heavier than that, consider the GTRACING Big and Tall option below.
Best Gaming Chair For Big Guys
If you're a bigger guy who wants comfort, the GTRACING is a solid choice. It supports up to 400 lbs with a heavy-duty metal base.
It is slightly over $200, so we can't claim that it makes our best gaming chairs under $200 list, but it is a quality product that serves the big and tall.
400 Lb Capacity
One of the cooler features of this gaming chair are its armrests. They are some of the more versatile on the market. Not only can they move up, down, forward and backward, but you can also rotate them and move them from left to right. This is especially helpful for longer periods of gaming where
Everything We Recommend
If you have any feedback, please leave us a comment or contact us. Thank you for reading.