by GlitchMind
|
Last Updated:
July 16, 2020
Interesting in finding the best HDMI switch for all your entertainment needs? Read on! We have you covered.

In this article I break down:
What is an HDMI switch
The best switches you can buy right now
Everything we recommend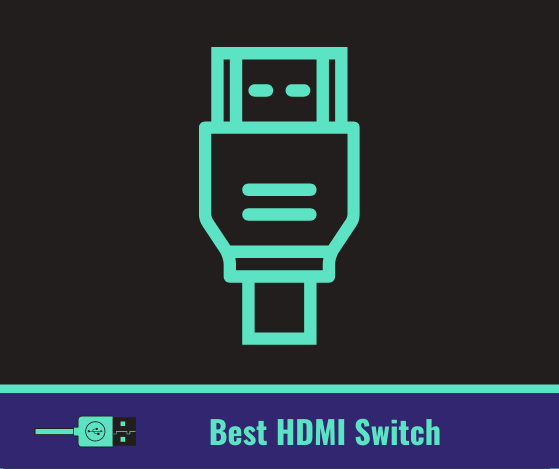 Top 4 Best HDMI Switches
What is an HDMI Switch?
An HDMI switch is a small device that allows a user to select the television's video source which is connected to the device through its respective HDMI outputs.
For example, the cable box, the DVD player and a gaming console may have their respective HDMI outputs despite the fact the television only has one HDMI output. An HDMI switch will be able to accommodate the three individual video outputs and connect it to the television.
An HDMI switch takes multiple sources and sends them to a single display.
Why do you need an HDMI switch?
Picture this scenario, your TV may only have 2 HDMI inputs and you have more than two devices with an HDMI plug to connect. In short, that is why you need an HDMI switch.
In other words, if you want to plug your Roku, Monitor, Xbox and PlayStation into your TV that only has HDMI 1 and HDMI 2, all you need is an HDMI switch.
The good news is they are relatively inexpensive and we break down the best HDMI switch you can buy right now. Check out our list below.
The Best HDMI Switch for 2020
Remote Controlled HDMI Switches
Everything we recommend
TECH TIPS AND RELIABLE REVIEWS
By entering your email address you agree to receive emails from Glitchmind. We'll respect your privacy and you can unsubscribe at any time.