There are many best offline iPhone games available on the internet. Glitchmind has selected the best ones that we think you will find interesting. Whether you are looking for a game to play at home, at work, or at school, or want to play a game while you walk to your car, we have one or more of them. So get in the mood with some of our choices!
Best Offline iPhone Games
1. Wayward Souls
You should undoubtedly check out wayward Souls, a fantastic offline iPhone game. The game is similar to a roguelike and may be played for hours. This game has a lot to discover and unlock so you won't get bored even on the most extended trips.
One of the things I appreciate most about this game is how fast it is to play. That may seem to contradict my previous comment, "it can be played for hours on end," but it isn't, and that's what I appreciate most. In Wayward Souls, a regular game is concise, but you have various classes with unique tales so that you may explore all of them. There are also various upgrades and a labyrinth that… well, I won't spoil anything for you.
The point is that Wayward Souls is ideal for folks who, like myself, desire a game that they can play fast while having many additional alternatives to explore for many hours of gaming.
2. Soul Knight
If Wayward Souls wasn't a good match for you, or if the price tag threw you off, Soul Knight is another offline game for iPhone that you should look into. This is a free-to-play game, which naturally makes it more appealing. Soul Knight is similar to a roguelike, so you'll like this game if that's your thing.
Your job is straightforward: aliens have stolen a mystical stone, and you must recover it. You'll have a lot of fun shooting aliens, exploring dungeons, and more in this game. You may gather weapons to improve your loadout, and there are many different heroes, over 120 weapons, and other items to play with. One of the reasons I like this game on flights is that it is simple to learn, so you won't get frustrated trying to figure it out.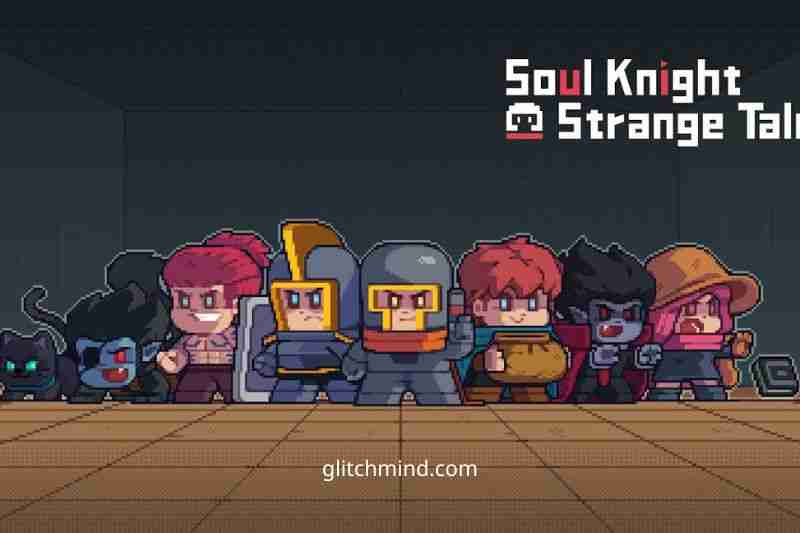 3. Siralim 2 (monster taming RPG)
Do you like taming monsters? Do you like classic video games? If yes, Siralim 2 should be added to your collection of offline iPhone games. In Siralim, you may tame hundreds of creatures and call them to battle for you. There are several dungeons to explore throughout the game, and your creatures will assist you in navigating them. Furthermore, there is no level limit, so you may theoretically play this game indefinitely.
You can not only tame monsters (of which over 600) but also breed them and get them to hatch eggs, which results in additional monsters for you. Equip spells, construct equipment, and develop your castle to get access to new missions and other features. Siralim 2 is the most OK iPhone game for airplane mode, and you should play it.
4. Brothers in Arms 3
Gameloft is one of the most prominent mobile game producers, and I've been playing the Brothers in Arms title since I was in college. Brothers in Arms 3 is one of the greatest offline iPhone games available, bringing all the excitement of a World War III third-person shooter to your iPhone. The game has an outstanding single-player campaign with many tasks to accomplish while battling the Nazis.
The tale picks up after the historic D-Day assault, and you're stationed in Normandy to fend against German forces. As you continue through the single-player narrative, you will get access to additional weapons and upgrades and new 'brothers' who will battle with you.
Each of these brothers has unique powers that may help you shift the tide of combat in your favor. The fact that there are a variety of missions is one of my favorite aspects of this game.
From 'Assault' missions in which you tackle your foes head-on to 'Stealth' objectives in which one false move might result in a failed mission, BiA 3 does not disappoint throughout its campaign and is an excellent iPhone game to play without an online connection.
5. Plague Inc.
This game may be a little on the nose these days, but that doesn't take away from the fact that Plague Inc. is a fun offline game for the iPhone. If you enjoy strategy games and want to feel like a Bond villain, Plague Inc can help you live out your fantasies without incurring the wrath of MI6.
You have created a pathogen that has successfully infected a human being, and now you must strategize and spread it so that it thoroughly infects all of humanity. If, on the other hand, you'd prefer to be engaged in problem-solving, the game now includes a 'Cure' edition in which you must create a cure for the disease and ensure that it heals every single individual in the world.
All of this is to say that Plague Inc is more than simply a mindless game; it tries to involve people in thinking about critical public health concerns and even give them a notion of how tough it may be to confront the danger of a worldwide epidemic — something many people fail to comprehend.
6. Subway Surfers
Subway Surfers is the kind of game that has always had me on the edge of my seat. Despite its simplicity, the endless running game covers everything to keep you guessing. As you may have guessed, the game is all on sprinting as quickly as possible while avoiding obstacles.
Subway Surfers seems to immediately get into the rhythm, with fast-paced acrobatics and slick controls. Furthermore, the outstanding HD visuals guarantee that visual enjoyment is not compromised. Add a slew of fantastic prizes, and the game seems to be built for unending running.
One of my favorite aspects of Subway Surfers is the fast-paced swipe acrobatics, which plays an integral part in maintaining pleasure. And, yeah, the paint-powered jetpack has piqued my interest as well. Overall, it's one of the finest free offline games for iPhone and iPad.
7. Skiing Yeti Mountain
Skiing Yeti Mountain is the offline iPhone game you should download now if you like snowboarding and winter sports. The game is about skiing, as the name implies, but there's more to it. In your journey to discover the Yeti, you will snowboard across hundreds of levels, leap from cliffs, and do much more.
You will also encounter a diverse range of NPCs throughout your tasks, and the game's touch controls are excellent, allowing you to perfectly control your snowboard as you cut your way across the slopes. Skiing Yeti Mountain is a must-play if you're seeking an entertaining sports game that you can play offline on your iPhone and iPad.
8. BADLAND and BADLAND 2
The incredible atmospheric side-scrolling action-adventure elevates BADLAND and its sequel BADLAND 2. The game is set in a forest filled with various creatures, flowers, and trees, and there is plenty of room for exploration. So, in addition to displaying your gaming ability, you may also discover new stuff.
9. Alto's Adventure
Alto's Adventure is an unlimited runner that will satisfy your skiing needs. Take control of Alto and ski down the Andes slopes, collecting cash and avoiding obstacles.
Touch controls make Alto leap or grind and earn points by completing stunts. The whole game is playable offline so that you may enjoy your Andean journey from the comfort of your subway vehicle. Because the game never ends, it may keep you engaged while waiting for Wi-Fi.
10. Alto's Odyssey
Alto's Odyssey, the sequel to Alto's Adventure, preserves everything you loved about the first and adds a bit more. This game seems more like an expansion than a genuine sequel, with additional characters, locales, soundtrack, and a few new concepts. Still, if you like Adventure, you'll enjoy Odyssey, which focuses on extreme activities rather than collecting.
11. Monument Valley
Have you ever wished to investigate one of M. C. Escher's impossible paintings? That is the whole idea of Monument Valley, an independent puzzle game created using the Unity engine.
You play as Ro, a little girl who explores colorful buildings and solves complicated riddles. Your major utility is the ability to adjust the screen's viewpoint, which opens up new pathways.
This game is one of the most exhilarating and fascinating experiences you can have on your phone, and you can play it fully offline. You may never need to connect to the internet again.
12. Monument Valley 2
In Monument Valley 2, you play as Ro's kid, traveling the globe searching for her mother. The principle is similar, but the aesthetics are far more stunning, and the puzzle-solving is much more complex and sophisticated. The visuals shine even brighter on a larger screen, making these two chapters two of the greatest offline iPad games.
This game contains four additional chapters than its predecessor and expands on the elements of the original game. In certain worlds, the game substitutes the original game's isometric geometric visual style with more 2D scenery.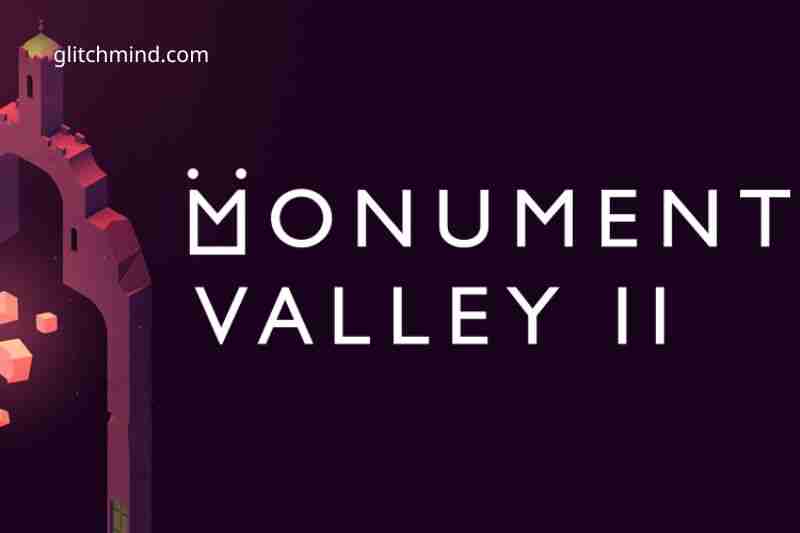 13. Drop7
This creative puzzle game resembles a cross between Tetris and Sudoku. The rules are straightforward. You have a 7×7 grid packed with either pure white balls or numbers one through seven written on them.
It clears if a numbered ball appears in a column or row with the same number of balls. When it clears adjacent to a white ball, the white ball splits and breaks, revealing a numbered ball.
The aim, similar to Tetris, is to not lose by having the balls go over the top while still racking up points. It's easy yet never-ending challenging fun. Everything except the leaderboards can be experienced offline, making it a perfect game to play while waiting for an appointment or riding a train through a region with no Wi-Fi.
14. Into the Dead 2
Choose Into the Dead to rekindle your interest in the zombie apocalypse. Yes, you are correct! Regardless of how you keep going, the game is about survival in the face of death.
The changing plot with numerous endings is one of the attractions of Into the Dead. The tale features a variety of components to keep you interested, including seven significant chapters, 60 levels, and many difficulties. Even in weaponry, the game lives up to expectations, with an ever-expanding arsenal of guns, explosives, and melee weapons.
Furthermore, Into the Dead includes fascinating surroundings that allow you to investigate various items. If you don't want to be confined to the same plot, you may check out daily unique event modes, where you can win various unique rewards.
15. Mini Metro
Mini Metro, another puzzle game with a lovely UI, allows you to design your mass transportation system. You may create your routes linking various stations using real-world city maps.
You have a limited number of lines and trains and a rising number of stops, so you must put everything properly. And You lose if customers wait too long at any one station.
The maps and layout are essential and elegant, with a look reminiscent of minimalist transportation maps standard in large cities.
16. Civilization VI
The next version of the famous global strategy game, Civilization VI, is now available on iOS. Civilization VI is the newest entry in the long-running series in which you attempt to conquer the globe throughout history as the leader of your people.
Civ is a turn-based game that takes hours yet is simple to play in short bursts of time. It uses real-world leaders, location names, and historical landmarks. As a result, it is ideal for iOS.
Although you can play local and internet multiplayer, an offline AI campaign will keep you entertained on a lengthy subway or airline travel.
17. Stardew Valley
Stardew Valley, another PC-to-iOS transfer, allows you to get away from it and operate your farm in a small community. You may utilize a controller with gaming options like Steam Link and Apple Arcade to make the experience more enjoyable.
This game is one of the most acceptable ways to pass a lengthy train journey because of its beautiful 8-bit visuals, basic, non-competitive gameplay, and surprisingly intriguing dungeon exploring. When city life becomes too much for you, escape to Pelican Town, where all you have to do is harvest the pumpkins on time.
18. New York Times Crossword
Will Shortz's New York Times Crossword is the gold standard of simple puzzles. With the New York Times Crossword app, you may access the most recent one and the whole collection of former crosswords.
Aside from the puzzles, the app contains a lot of additional functions. Track your streaks on the Stats page, complete puzzles from the past in the Archive, or purchase packs of unique crosswords.
You may either subscribe to the New York Times Digital Membership or purchase a separate Crossword subscription. If you do not pay, you will only have access to the daily Mini crossword, which is enjoyable in its own right but not as entertaining as a whole problem.
While you must have internet connectivity to download new crosswords, you may save an infinite number of them to play later. When you use the internet to download new crossword puzzles, utilizing methods to decrease mobile use to save data consumption would be helpful.
19. Ticket to Ride
The award-winning board game is now portable.
In Ticket to Ride, you and your pals become railroad barons, racing to be the first to connect the nation by train. The aesthetics are faithful to the original board game, even down to the virtual railway cards you draw and hold.
You may play in Pass-And-Play mode, which allows you to take your turn and pass it to your buddies in front of you, but it's also a great solo game. Each game lasts between fifteen and twenty minutes, making it ideal for passing the time on a real-life train journey.
20. Alto's Adventure and Alto's Odyssey
Alto's Adventure and its sequel Alto's Odyssey, should be at the top of your list if you're looking for a classic endless running game. The physics-based gameplay distinguishes these games from other endless running games. It's a lot of fun to play snowboarding with dynamic lighting and weather effects like fog, rainbows, and thunderstorms.
Though the game is simple to learn, mastering it will take some time. With roughly 180 goals, the game assures you that you will face various problems.
Furthermore, you may invite your friends to engage in a war for dominance. One of my favorite aspects of Alto's Adventure is its simple design and relaxing sounds, which may help you remove tension easily. To cut a long story short, it's a stylish offline game you'll enjoy playing on your iPhone and iPad.
21. Need for Speed No Limits
Need for Speed is a well-known brand, and if you're searching for an offline iPhone racing game, NFS No Limits is likely one of the most acceptable options. The game begins you out in a classic NFS fashion, with you being arrested for racing and having to rebuild your garage from the ground up. This may be accomplished by competing in and winning a series of races spanning various chapters.
Once you've fought all of the mini-bosses, you'll face off against the greatest racer in the city in a final race to finish the game. NFS No Limits is a simple racing game with stunning visuals, various races, and locations where you will find yourself, so download it now.
22. GTA San Andreas
Anyone who hasn't lived under a gigantic rock for the past decade is familiar with GTA San Andreas. Perhaps one of the finest games in the Grand Theft Auto series, San Andreas is the ideal setting for all your escapades. With GTA San Andreas being accessible on iPhone, it's unquestionably one of the finest offline iPhone games.
You play as Carl Johnson, who returns to San Andreas following a family tragedy, and as is customary in GTA, mayhem pursues you across the rather large territory. I'm not going to pretend that you need to be reminded of the plot of this legendary title, so if you've been seeking an excellent game to play on your iPhone while offline, pick up GTA San Andreas.
23. Limbo
Limbo is a fun puzzle-based adventure game I suggest if you want to check it out. Set in a dark and foreboding atmosphere, the game will test you to your limits. In terms of gameplay, you must play as a young kid who enters limbo to rescue his sister.
It would help if you contended with a terror-infested jungle, venomous spiders, and unforeseen obstacles. To overcome each obstacle, you must think imaginatively and solve tricky riddles. The game will put your patience to the test, so don't be discouraged since the clues may be hidden under the hood.
Despite having a difficult time coping with unanticipated difficulties, I was able to regain my mojo quickly. The gameplay never seemed too difficult to me after I had a handle on the obstacles. Despite its age, this game never ceases to surprise me.
24. Asphalt 8 – Drift Racing Game
If you want to start a nail-biting automobile racing binge, go no farther than Asphalt 8 – Drift Racing Game, one of the finest offline racing games.
You will love racing to the core with a vast assortment of over 280 official speed machines like Ferrari, Ducati, Lamborghini, McLaren, Bugatti, Mercedes, Audi, Ford, Chevrolet, and more. To provide a realistic racing experience, the game includes over 50 courses on which you will never tire of burning the tires of your high-speed cars.
Not only that but Asphalt 8 allows you to participate in over 400 career events and over 1,500 vehicle mastery tasks. In terms of diversity, the racing game offers several distinct game modes, each of which is meant to put your racing skills to the test. In addition, if you like personalizing your cars, you can access over 2,300 decals. To summarize, it's a racing game for your high-octane racing journey.
The updated edition of Asphalt 9 (free with in-app purchases) has been available for what feels like an eternity, yet it is still primarily an online game. You can play it offline using various hacks, but if you want all of the features, you must be online.
25. Minecraft
Minecraft appears to be the way to go for those looking for one of the best building games and games with a lot of room for creativity. The ability to explore infinite worlds has always piqued my interest in this top-notch offline game for iPhone. It may come in helpful in allowing you to relax when you want to relieve tension or get lost in magnificent wonderlands.
Another factor to consider is the desire for the freedom to create your environment. The software allows you to design your home, from a lovely house to awe-inspiring castles. All you need to thrive in this area is boundless creativity.
If you are bored with the creative mode, you may switch to the survival mode, where you must create potent weapons and armor to protect yourself from hazardous enemies. Yes, you may also join forces with your pals to combat mobs.