Can You Play PS4 Games On PS5? Yes, you can play PS4 games on PS5. The PS5 is backward compatible with the PS4, meaning that you can play your PS4 games on your PS5. However, there are some caveats. For example, you will not be able to take advantage of the PS5's increased performance when playing PS4 games. Additionally, some PS4 games may not be compatible with the PS5.
How about PS, PS2, and PS3 games?
Whether you're wondering if PS3/PS2 games will be backward compatible with the PS5, the answer is kind of. Physical disc copies of PS2 and PS3 games are not backward compatible with the PS5. However, this may change in the future if Sony Interactive releases new information.
On the other hand, PlayStation Now, or PS Now, is compatible with the PS5. PlayStation Now is a cloud-based streaming service from Sony that lets you select which games to play across several generations of PlayStation systems. Consider it similar to Netflix, but for PlayStation games.
Some titles seem to be available on PS Now indefinitely, while others expire after just a year. You'll also get access to many PS2, PS3, and PS4 titles through the service.
Do PS4 games look better on the PS5?
Yes, for the most part. When loaded into the new system, older games will benefit from boost mode, but not all of them will – most is better than none, after all.
Sony has to say about it, straight from the source: "Backwards compatible games are expected to operate at a higher frequency on PS5, allowing them to benefit from better or more consistent frame rates and perhaps higher resolutions. We're presently assessing games title by title to identify any vulnerabilities that need to be addressed by the original software creators."
Furthermore, if you have a PS4 game saved on your PS5's internal SSD instead of an external hard drive you inserted yourself, you should see speedier loading speeds.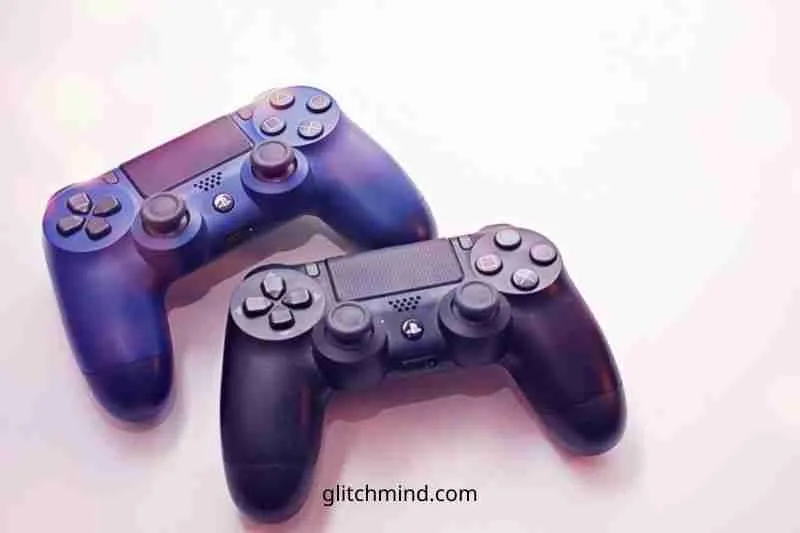 Can You Play PS4 Games On PS5?
Most of the 4,000+ PS4 titles can be played on PS5 systems.
Select PS4 titles will benefit from Game Boost on the PS5, which may allow PS4 games to operate at a higher or smoother frame rate.
Although many PS4 titles are compatible with PS5 consoles, specific PS4 console capabilities may not be accessible on PS5 devices. Furthermore, when played on PS5 systems, several PS4 games may display faults or unusual behavior.
Please attempt to boot and play your PS4 games on your PS5 system before buying add-ons to play with your PS4 games on PS5 consoles to check whether you are satisfied with the play experience.
PlayStation VR games are among the hundreds of PlayStation®4 titles available for play on PlayStation®5. To play PS VR games on a PS5TM system, you'll need a PS VR headset, a PlayStation®Camera for PS4TM*, and a PlayStation®Camera adapter (free). For more information, go to playstation.com/camera-adaptor.
We suggest utilizing a DUALSHOCK®4 wireless controller for the optimal PS VR experience on PS5. Certain games may need the use of PlayStation®Move motion controllers or be compatible with the PlayStation®VR aim controller. The PS5's new HD camera is incompatible with PS VR. PS5 does not include:
The PS VR headset.
PS Camera.
DUALSHOCK 4 wireless controller.
PS Move controllers.
PS VR aim controller.
Always keep your PS5 console updated to the most recent system software version.
The PS5 is backward compatible with PS4, to an extent
The vast majority of PS4 game titles will work on a PS5 device. That's around 4,000 titles, so your current game library should work perfectly (though you should be sure your PS5 has all available updates installed before trying to play PS4 games). Sony also recommends testing the main game on the PS5 before buying or installing any add-ons for the game.
Several PS4 games may benefit from being played on the PS5. Select titles may use the PS5's Game Boost function to operate at a faster frame rate. Assassin's Creed Odyssey, Crysis Remastered, God of War, Ratchet & Clank, Rocket League, Shadow of the Tomb Raider, and more games benefit from Game Boost.
If you're a fan of PlayStation VR, you'll be happy to know that PS VR titles are included in the list of compatible games. To play VR games on a PS5, you'll need a PS VR headset, a PlayStation Camera for PS4, and a PlayStation Camera adapter, and the games work best with a DualShock 4 controller.
Specific PS4 on PS5 limitations
The list of PS4 games reported to be incompatible with the PS5 is quite minimal. At the moment, the only games to avoid are:
Volume One of Afro Samurai 2: Revenge of Kuma
Ride on the Edge 2 – Isle of Man TT
Just accept it!
Robinson's Journey
Singing
Hitman Go: Ultimate Edition
Shadwen
Even though most other games will run on the PS5, the gaming experience may not always be completely flawless. Some features or functions that were accessible on the PS4 may no longer be available while playing the game on the PS5. For example, when playing a PS4 game, the Share menu cannot be seen on the PS5. However, you may capture screenshots by hitting the Create button on your DualSense controller. Similarly, even if you start recording at 3840 x 2160, certain PS4 games can't capture video at that level – you'll only receive a resolution of 1920 x 1080.
How to play PS4 game discs on a PS5
PS4 games may be played on the PS5 since it is backward compatible with the PS4.
Insert the PS4 game disc into the PS5 console to play a physical PS4 game disc on a PS5. You may be required to download an update. Then, from your Games home page, pick the game hub.
How to play digitally purchased PS4 games on a PS5
Digital games are also backward compatible with the PS5.
Use the same account on both platforms to play PS4 titles bought from the PlayStation Store on a PS5. This way, you'll be able to access your PS4 purchases on your PS5. With an active membership, you may also play PlayStation Plus games.
You may use Wi-Fi data transfer to transfer digital games and game data from a PS4 to a PS5. Alternatively, you may use a suitable USB storage drive to access PS4 games on a PS5.
PlayStation VR compatibility
PlayStation VR is also backward compatible with the PS5. If you already have a virtual reality headset, you can put it into the new console and enjoy a virtual reality experience.
On the PS5, you will also be able to play physical and digital PSVR games. Because the new HD camera is incompatible with the PS4, you'll need to use a free PlayStation Camera converter to connect the PS4 camera to the PS5.
You can transfer games and saved data to the new console
If you still have both the PS4 and PS5, you'll be relieved to hear that all of your data can be transferred very quickly. This may be accomplished over your local Wi-Fi network or via a tethered connection via a LAN cable.
Here's how to move your games and data:
Connect the PS4 and PS5 to the same network and turn them on.
Go to Settings > System > System Software > Data Transfer > Continue on your PS5.
Choose the PS4 from which you wish to transfer data.
The PS5 will display the message "Prepare for Data Transfer." After then, hold down the PS4 power button until you hear a beep (at least one second).
Select the data to be transferred on the PS5.
Select the Start Transfer option.
Allow the procedure to complete.
Best PS4 games for PS5: Our recommendations
Specs:
Up to 60 frames per second
4K: Yes
Duration: 50 hours (via HowLongtoBeat)
No free PS5 upgrade. It costs $29.99 to upgrade from the original Ghost of Tsushima to the PS5 version of Director's Cut. If you already own Ghost of Tsushima: Directors Cut on PS4, you may upgrade to PS5 for $9.99.
Why did it make the cut?
One of the most visually appealing PS4 games has evolved into one of the most visually appealing PS5 titles.
Ghost of Tsushima will be the last game on the PlayStation 4 in 2020. Jin Sakai's attempt to rescue his kingdom from the invading Mongol army conveyed a gripping tale with cinematic visual flair in this enormous open-world epic set in medieval Japan. Ghost of Tsushima: Director's Cut was published earlier this year by Sony, and it includes a second island to explore and additional quests. Director's Cut on PS5 looks approximately as crisp and stunning as most of the PS5's exclusives. Never before has digital tourism seemed so attractive.
Pros
The stunning open-world representation of feudal Japan is a joy to explore.
Fantastic cinematic storytelling
The Director's Cut includes additional areas and narrative tasks.
Cons
Sidequests that are generic seem like filler.
On the PS5, there is no free upgrading route.
Specs:
Up to 120 frames per second
4K: Yes
72 hours (Nioh), 78 hours (Nioh) (Nioh 2)
Free PS5 upgrade: Yes
Why did it make the cut?
Nioh Collection is an excellent example of how much a PS4 game can improve when adapted for PS5.
Nioh and Nioh 2 are two of the most difficult PS4 games. To fight the swarms of hard-hitting demons in the Samurai-themed "Soulslike" action games, a genre famed for its difficulty, exact timing and superb play are required. On PS5, the Nioh Collection combines both Nioh titles and all of its post-release DLC material into one bundle.
Both games get a technological improvement, but the original Nioh, released in 2017, receives a particularly noticeable glow-up. Its crisper graphics and ability to run at up to 120 frames per second if you have a 120Hz TV or monitor do not hide the game's antiquity but help it run much more smoothly. Most PS4 titles benefit from the upgrade to PS5, but the Nioh Collection soars.
Pros
Combat is difficult yet rewarding.
Two fantastic games in a single bundle
Nioh receives a significant graphic and performance boost on PS5.
Cons
They're really difficult. Not for those who become easily annoyed.
Specs:
Up to 60 frames per second
4K: Yes
13 hours in length (Via HowLongToBeat)
Free PS5 Upgrade: Yes
Why did it make the cut?
Even if you've previously played Spider-Man: Miles Morales on PS4, the improved haptics in the PS5 edition is worth trying.
So I may be cheating a little on this one. Spider-Man: Miles Morales, a standalone spinoff of Sony's 2018 Spider-Man game, was included in the PS5's launch lineup. It is, however, accessible on both the PS4 and the PS5. And, although it's a fantastic game that deserves to be played on any platform, I'd be negligent if I didn't strongly advise you to play it on PS5, even if you've previously played it on PS4.
Miles Morales employs the DualSense controller's haptics and adjustable triggers in some of my favorite ways. The PS5 and its tactile feedback ties you to the game in new and intriguing ways, from mimicking the rumbling of the New York subway to tensing the triggers as Miles swings across the city.
Pros
Swinging about the city as Spider-Man is a thrilling experience.
The DualSense features of the PS5 definitely stand out.
A comic-book narrative that is enjoyable.
Cons
If you've previously played Marvel's Spider-Man, the gameplay may seem a bit stale (2018)
4. Not a port, but optimized for PS5: God of War (2018)
Specs
Up to 60 frames per second
4K: Yes
Duration: 32 hours (Via HowLongToBeat)
Free PS5 upgrade: No
Why did it make the cut?
God of War is one of the most excellent PS4 exclusives without a next-generation update, but it still offers some interesting PS5 exclusive features.
God of War (2018) is a tour de force hybrid reboot/sequel that reimagines everything about the PS2-era cinematic brawler series. Its more accurate, strategic fighting and moving plot are among the greatest on the PS4.
While Sony has thus far refrained from re-releasing God of War on PS5, the original is one of several titles to undergo the "PS4 Pro+" makeover. God of War may run in "checkerboard" 4K, a method intended to prioritize portraying the critical sections as cleanly as possible or at 60 frames per second instead of 30 on a PS4 Pro. On the PS5, it is possible to accomplish both of these things simultaneously.
This compromise, which combines the "resolution" and "performance" settings available on the PS4 Pro and Xbox One X, has been included in several last-gen titles. This enables the PS5 to run the game as smoothly as possible without remastering or upgrading.
God of War's fighting, like Nioh Collection's, feels significantly better because to that framerate jump, so the change seems significant if you haven't experienced it yet, even though it was theoretically feasible on the PS4 Pro.
Pros
Incredible, epic tale.
Combat is close and precise.
At the same time, 4K and 60fps are supported.
Cons
Specs
Up to 60 frames per second
4K: Yes
17 hours in length (via HowLongToBeat)
PS5 upgrade for free: Yes, but only if you have the Ultimate Edition. Players who already possess the original edition of Control will need to purchase the Ultimate Edition in order to upgrade.
Why did it make the cut?
The PS4 was never the most refined platform for playing Control. It looks and works wonderfully on the PS5.
Control is a few late-gen PS4 titles that didn't perform well on the base system. Unlike the PC version or even the PS4 Pro, the game couldn't always keep up with the telekinetic desk-chucking and strange wall-morphing that's intended to happen rapidly and smoothly.
Control: Ultimate Edition, a PS4 and PS5 compilation of the game and its DLC, offers higher fidelity settings and DualSense capability.
More significantly, it works smoothly whether you play the game at a fluid 60 frames per second or prefer the visual mode, which locks in 30 frames per second and includes ray-tracing. This sophisticated graphics process replicates natural lighting. (In any case, the game runs in 1440p and has been upscaled to 4K.) Even though you still have to pick and select your graphic upgrades, Control: Ultimate Edition will be considerably more enjoyable on PS5.
Pros
Thrilling supernatural mystery tale
Fun telekinetic abilities and firing
Some of the most advanced ray-tracing in a game to date.
Cons
Doesn't run at 60 frames per second with ray-tracing enabled.
Conclusion
Now are a lot of excellent PS4 titles out there, and you shouldn't dismiss them because Sony is concentrating on producing games for the PS5. The top PS5 games will be waiting for you when you're ready. There are many reasons to take advantage of the PS5's backward compatibility, whether you're playing the most excellent PS4 titles on PS5–the technical gems–or your personal favorites.
Read also: