In a very serene and almost haunting photo, a leopard is seen lurking on a South African trail. In the midst, a giraffe stands idle and silhouetted behind the mist.
The photographer Dylan Royal explains how he made this capture:
"We had just found a mother leopard and two cubs in the early morning mist and were following them down the road, when out of the shadows loomed a group of curious giraffes. I hastily grabbed my camera as this moment lined itself up and then disappeared as the leopards continued past the towering giraffe."

– Dylan Royal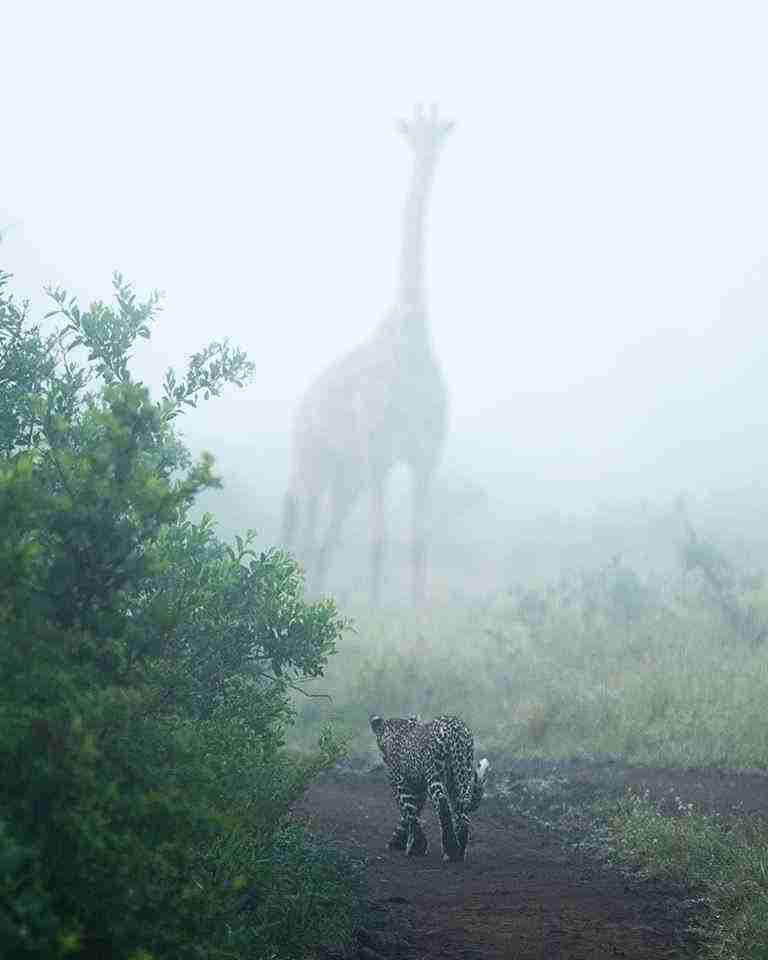 To check out more of Dylan's fantastic work visit his website at www.dylanroyal.co.za or his Instagram @dylanroyalwildlife.