How to connect Logitech keyboard? To connect a Logitech keyboard, first make sure that the keyboard is turned off. Next, connect the keyboard to the computer using the USB cable. Finally, turn on the keyboard by pressing the power button.
Why Are There Two Types of Wireless Logitech Keyboards?
Logitech produces Bluetooth wireless keyboards as well as wireless keyboards that utilize their wireless connection.
Bluetooth and Logitech Unifying receivers offer similar performance, reliability, and sensitivity to radio interference since they share similar wireless frequencies. Each has different configuration procedures as well as being compatible with different gadgets.
Logitech Bluetooth keyboards provide many compatibilities that often allow you to connect one keyboard with your smartphone, tablet or computer and change between the three at the touch of a button. Logitech wireless keyboards with the exclusive Unifying receiver are simpler to connect.
Although they are 100% compatible with Windows and Mac, they offer limitations incompatible with Linux computers. You also aren't able to use them on phones or tablets.
How to connect Logitech keyboard via Bluetooth?
If you own a Bluetooth Logitech keyboard is compatible with any device that is designed to be compatible with Bluetooth wireless keyboards.
Many Logitech's Bluetooth keyboards are compatible with multiple devices making it easy to switch between your tablet, phone and laptop. Connecting up to six devices based on the keyboard you use is possible.
Here's how you connect with a Bluetooth Logitech keyboard:
Take the spacer out of the compartment for batteries if your keyboard is new, or put in fresh batteries if it's not.
The keyboard should be turned on.
If your keyboard can support multiple connections, press the connection button, or rotate the dial until you reach the connection you want to connect.
Connect to PC if you are using Windows, Android, or Chrome OS, or I when connecting via macOS and iOS.
Hold the button until the LED that corresponds to it flashes blue.
Check that your laptop or smartphone has Bluetooth switched on. Then, choose the search and add Bluetooth device.
Choose Bluetooth.
Choose your keyboard from the available Bluetooth devices.
Use the provided code on your keyboard, then hit enter.
If your keyboard is compatible, then you can use the different connecting button or turn the dial to repeat the process for several other devices.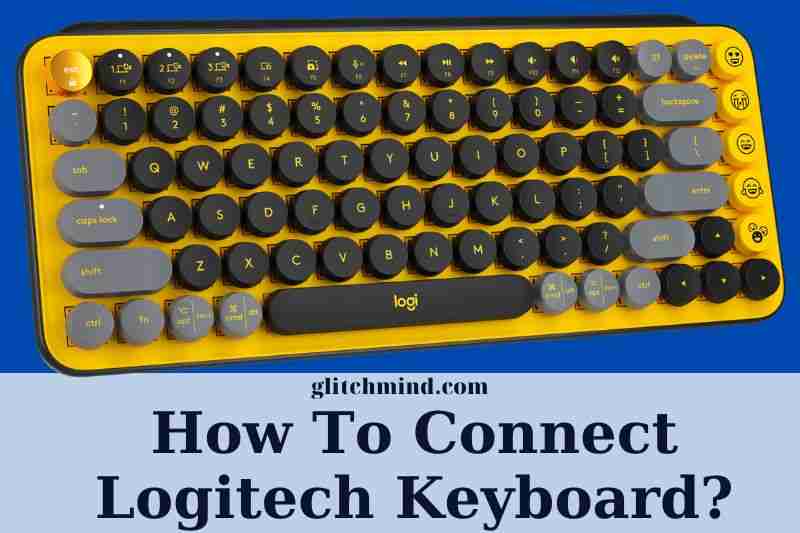 How to Pair a Wireless Logitech Keyboard With the Unifying Receiver?
If your Logitech keyboard comes with a USB dongle, it is necessary to connect your device to the computer. It is referred to as a Unified receiver and lets you connect several Logitech products to computers with the receiver instead of connecting multiple dongles.
The pairing of one of these receivers with the Logitech keypad or mouse is a requirement of Logitech's Unifying software, a free application you can download from their website. It is compatible with Windows, macOS, and Chrome OS.
Are your keyboards already connected to your receiver? Connect the receiver to the receiver, turn on the keyboard, and they'll connect instantly. If you still need to be paired, you'll need to follow the procedure below.
Here's how you connect the wireless Logitech keyboard to the Unifying receiver
Take the spacer out of the battery compartment if your keyboard is brand new, or put in fresh batteries if it isn't.
Connect the unifying receiver to the USB connection on the computer.
Install and download it. Logitech Software Unifying.
Start your Logitech Unifying software and follow the next step.
Turn your Logitech keyboard on.
Allow the keyboard to connect, then click the next.
Enter text in the field and enter the text you want to test.
Choose Yes, and then press Next.
Click to finish.
Why Is My Logitech Keyboard Not Connecting?
If your Logitech keyboard needs to be fixed, ensure that you use the proper pairing method. For instance, only utilize the Unifying receiver method when your keyboard is compatible with Bluetooth. If your keyboard is compatible with Bluetooth, Ensure that your smartphone, computer or tablet has Bluetooth and that you've enabled Bluetooth in your gadget.
When connecting to a keyboard using a Unifying receiver, ensure that it's connected, the batteries inside the keyboard aren't dying, and the keyboard is powered on.
If you're still having trouble, try running this Logitech Unifying Software. If the software fails to recognize your keyboard, make sure the batteries aren't dying and your keyboard is powered, but the keyboard might not be compatible with its Logitech Unifying receiver. Contact Logitech to learn more about your keyboard.
If you want to connect a wireless Logitech keyboard to a Linux computer, first connect it with the Unifying software running on Windows, macOS, or Chrome OS. Then, connect it to the USB connector to the Linux computer.
If your keyboard doesn't function, you can take these other troubleshooting steps:
Make sure the receiver is seated properly into an operational USB connection on the PC. If you can switch to a different port.
If your computer is hidden behind a desk or inside the back of a cabinet, you can try using a USB Extension cable to bring your receiver toward the keyboard.
Switch off the keyboard and switch it back on.
Check that the batteries inside the keyboard don't get depleted.
Connect and reset buttons on the USB receiver if it's got one.
Connect and reset buttons on the keyboard, if you have one.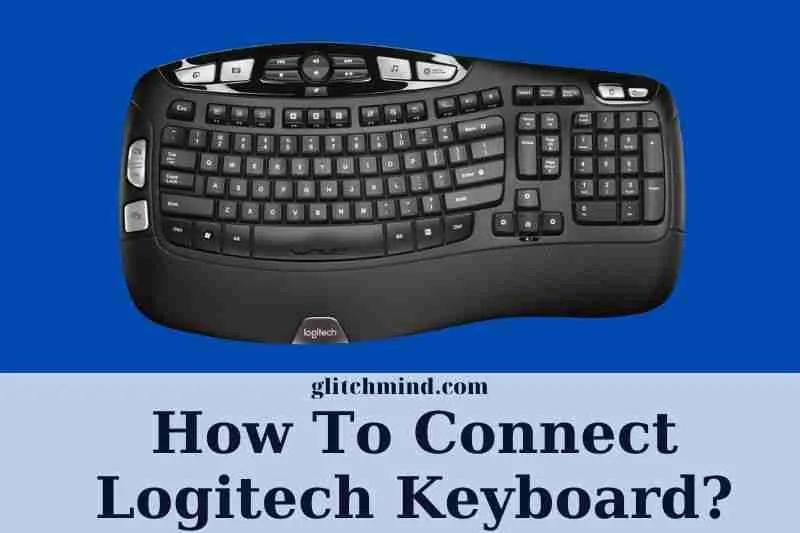 Where Is the Connect Button on a Logitech Bluetooth Keyboard?
If you are still looking for an option to connect or pair in the Logitech Bluetooth keyboard, look for switches that are easy to switch between.
Some keyboards can be connected to more than one device and use Easy Switch buttons to swap between them. To go into pairing mode with one of the keyboards listed, hold and press one of the Easy-Switch buttons until the appropriate LED begins flashing. It's a sign that it's in pairing mode, and you'll be able to find it on your computer.
FAQs
How do I connect my Logitech keyboard to my iPad?
It would be best if you first put the keyboard in pairing mode to connect a keyboard to your iPad. Then navigate to Settings > Bluetooth and select your iPad. The iPad could display a number you must enter into the keyboard.
How do I pair a wireless Logitech mouse with my PC?
To connect the Bluetooth Logitech mouse to your PC, use your mouse's switch to switch on the mouse. After that, navigate to Start Settings > Devices > Bluetooth and other devices > Pair. If the mouse has a Bluetooth receiver, connect it to your PC's USB slots, and it will automatically connect.
Which is the best Logitech wireless keyboard?
Its Logitech Craft is considered by many as the best Logitech wireless keyboard due to its input dial as well as the ability to work with Mac. You could consider the Logitech K780 multi-device wireless keyboard if the cost is too high.
Conclusion
If you've learned what different options to hook up the Logitech keyboard and your tablet, computer or mobile, You can benefit from the wireless connection it provides.
Wireless keyboards are the best choice if you're looking to present an effortless presentation or cut out the hassle of wires around your laptop.
Read also: