Iceland is a mystical realm with Viking descendants and breathtaking landscapes. Although the country itself is small, the people are strong and their unity is admirable. While all football teams have their unique war cries that hype the players and electrify the arena, Iceland's takes it to the next level. The video featured further down shows dedicated fans performing a bone-chilling Icelandic Football Chant.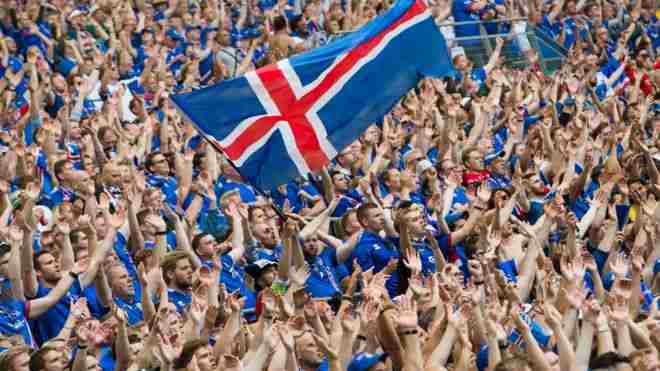 One undeniable characteristic of Icelandic natives is that they take their football seriously and are exceptionally good at it. As a result, not only did Iceland qualify for the 2018 World Cup, they had a very respectable showing. Impressive for a population of only 338,000.
Getting back to their chant, it thrilled so much that in 2016, Iceland fans won a FIFA nomination for "fans of the year." Sometimes referred to as the Viking Thunder Clap, the chant is performed with 2 strong beats on a drum followed by a loud "HÚH!" shouted in unison with a powerful clap.
Watch this clip of fans performing the haunting Icelandic football chant that sent chills down my spine the first time I heard it. Imagine being on the battlefield, approaching your enemy only to hear this in the distance. Quite intimidating.
Check out these other articles:
Elemental Gases in Front of a Tesla Coil
Bill Gates is a Straight Up Savage