Is Rocket League Cross-Platform? Cross-platform play is the ability to allow different gaming platforms to share the same online servers in a game, allowing players to join together regardless of the platform they own. Rocket League is a cross-platform game, meaning that it can be played on multiple gaming platforms.
What is Rocket League?
Rocket League is an easy concept. You can take the most loved game in soccer and combine it with cars equipped with rocket thrusters to create the Rocket League.
Rocket League offers something for everyone, whether you like to play with your friends or compete in the competitive elements of the game.
Many players are curious whether they can play with friends on different consoles. This article will cover everything you need about cross-play in Rocket League.
Is Rocket League Cross-Platform?
Yes. Rocket League allows cross-platform play on Xbox and PlayStation consoles. Cross-platform play for PC gamers is also possible through Epic Games or Steam. Rocket League is available on all platforms so you can play with friends on any console. This is a great feature, and Epic Games and Psyonix should be commended for keeping it in the game.
How do I play Rocket League with a friend on a different platform?
Cross-platform play is now possible. You can instantly jump into a public game to match up with random people on other platforms. Playing with people on specific platforms requires a little more effort.
You should first add them to your Friends List. Although this is not a requirement, it makes organizing games much simpler.
1. Launch Rocket League by pressing your controller's right trigger button (console). Or click the square icon at the bottom-right corner of the PC. This will open your Friends List.
2. Click on Add Epic Friend to add your friend to the Friends List.
Epic Games ID.
3. Once the request has been sent, friends can search for and accept it by opening their Friends List.
Once you have your friends, you can add them to a party using the Create Party option located at the bottom.
To start a game together
1. Open Rocket League and choose play.
2. Choose from various games and then have a private match.
3. Select Create Private Match to create the space. Select Join Private Match if you wish to join a friend's match.
4. Select Create to allow friends to join. You can make it so that only party members can join or allow anyone with a username and password to join.
5. If you have selected Join, please enter your password and name for the private room.
How Do You Enable The Rocket League Cross-Platform Progression?
Rocket League also offers cross-platform progression. This means you can share one profile across multiple platforms. Rocket League's cross-platform progression system allows you to link your Competitive Rocket League ranks, Rocket Pass progress, and any inventory items you have accumulated over the years.
You will need an Epic Games to account to enable Rocket League cross-platform progress. This account can be linked to your Rocket League account via the link. After linking your accounts, you'll need to choose a primary platform. This account will be your primary account. You can access all the accounts linked to it from your other platforms.
Some items cannot be shared across platforms. Some platform-exclusive items, such as Sweet Tooth, Hogsticker and Armadillo, Mario and Luigi NSR and Samus' Gunship, cannot be transferred to other linked platforms. On-disc DLCs, like the Batman/DC Superheroes Pack and Credits/Esports tokens, can't also be transferred to other platforms.
This is the trick: If you have any non-transferrable items, this account should be your primary account. However, it all depends on which console or device you use.
Rocket League cross-platform and cross-play is a great way to play on your phone, especially with the Nintendo Switch. It's also a great option if you ever consider switching consoles.
Rocket League Cross-Platform: Linking To Epic Games Account
Here's how you can link your Epic Games account with your Rocket League account.
Visit rocketleague.com/activate.
Click on the Epic Games logo to log in.
If you don't have an Epic Games account, log in or create one.
Enter your Steam, PS4, Xbox One and Nintendo Switch account details.
Select Next
Choose your Primary Platform.
Once you have completed this, you can play Rocket League on any device capable of supporting logging into Rocket League using an Epic Games account. However, there are some limitations. Epic Games will also reward you with the Chopper EG Wheel.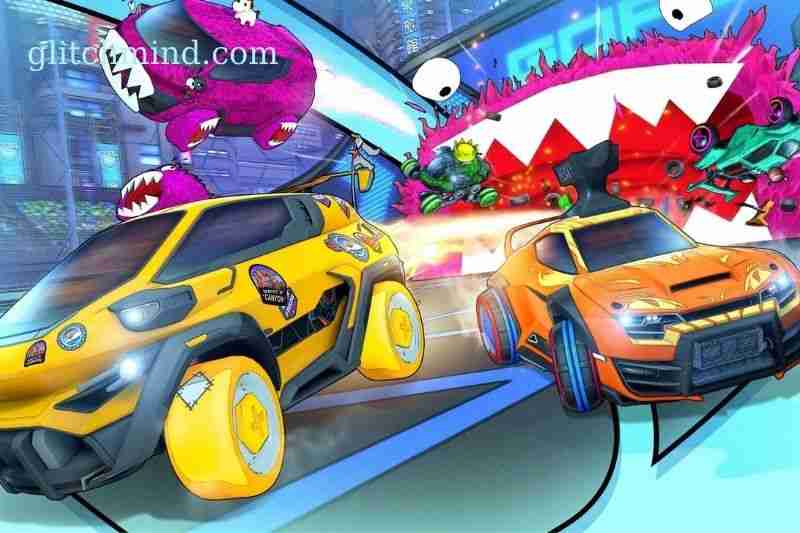 What Do You Need To Start Playing Rocket League?
A console that supports Rocket League is essential if a friend wants to play it or if you want to encourage a friend to do so. You can also play Rocket League on a PC if they don't have a console or don't want to spend more than $400. These are the requirements to play Rocket League on a PC.
OS: Windows 7 64-bit or newer (64 bits) Windows OS.
Processor: Requires 2.5 GHz Dual Core (recommended) or 3.0+GHz Quad-core.
Memory: Minimum 4GB RAM or Maximum 8GB.
Graphics: NVIDIA GeForce760, AMD Radeon 270X, or higher
DirectX: Version 11
Broadband Internet connection
Storage: 20 GB available space
A PC with the recommended specs will still cost around $500 to purchase or build. You will also need to spend $50 more on a controller, as Rocket League recommends to provide the best gaming experience. A PC allows you and your friend to do many other things. You can use it for school or work and creative tasks like photo editing.
Due to the silicone shortage, some parts of PCs like CPUs and graphics cards are challenging to find. You might not be able to find the parts you need, so it's worth looking into buying a console. You can also buy a laptop for $500, but this will not usually get you the minimum specs to play Rocket League.
Read also: