Welcome to our Keychron Q0 Review! In this comprehensive analysis, we will explore the latest offering from Keychron, the Q0 mechanical numpad. Designed to complement your primary keyboard, the Q0 is a premium, compact accessory that is perfect for users seeking a high-quality numpad without sacrificing desk space.
Glitchmind will delve into its elegant aluminum construction, hot-swappable design, compatibility with both Windows and MacOS, and its extensive customization options through QMK and VIA software.
Join us as we uncover the features, benefits, and potential drawbacks of the Keychron Q0, helping you determine if it's the perfect addition to your keyboard arsenal.
Keychron Q0 Review
Introducing the Keychron Q0, the company's inaugural mechanical numpad, boasting an elegant aluminum casing and seamless compatibility with both Windows and MacOS.
As a standalone numpad, it serves as a valuable addition to your primary keyboard, tailored to suit varying user requirements. The Q0 is ideal for those who may not always rely on a numpad but still wish to retain its occasional utility.
Pros
Compact form factor, easily fitting into various setups
High-quality, premium aluminum construction
Hot-swappable design, compatible with a wide range of keycap sets
Aesthetically pleasing south-facing RGB lighting
Comprehensive customization options via QMK/VIA
Cons
Limited functionality as a standalone number pad
Frame color may not precisely align with other Q-series keyboards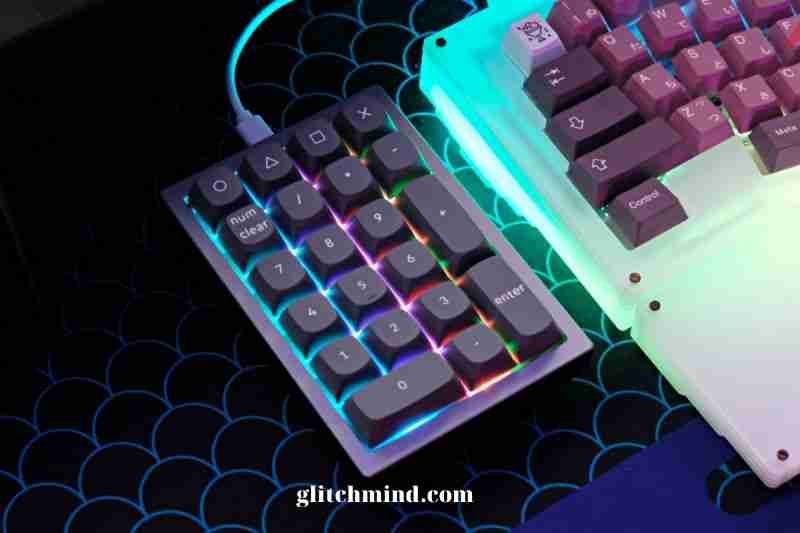 1. Keyboard Features
One might wonder what could be exceptional about a mere numpad, but the Keychron Q0 surpasses expectations as a highly-engineered number pad. It encompasses nearly all the features found in custom keyboards, including QMK and VIA support, a 1,000Hz polling rate, hot-swappable functionality, south-facing RGB lighting, OSA profile PBT keycaps, and a sturdy CNC aluminum body.
In essence, the Q0 delivers the same level of quality and refinement characteristic of Keychron's Q series boards. It incorporates screw-in stabilizers for enhanced stability and is compatible with popular third-party stabilizers such as Cherry and Durock.
The QMK/VIA support offers considerable versatility, allowing users to reconfigure each key to perform unique commands. The Q0 can even be transformed into a stream deck or a quick access shortcut tool for editing programs like Photoshop and Premiere Pro.
With its impressive feature set and hot-swappable design, the Keychron Q0 serves as a convenient testing platform for switches before they are installed on your primary keyboard.
2. Keyboard Design
In terms of design, the Keychron Q0's CNC aluminum body is complemented by customizable switches and keycaps. The USB-C port is located on the top, while rubber feet on the bottom ensure a skid-proof foundation. The exterior is minimalistic, leaving little to discuss.
However, the interior boasts an intriguing multi-layered sound-dampening configuration. Starting from the top, you'll find the keycaps, switches, and plate, followed by sound-absorbing foam, PCB, case foam, and finally, the bottom case. Upon removing the sound-absorbing foam and case foam for comparison, the keypresses sound notably hollow and tinny. The dual-layer foam effectively reduces noise, yielding a deeper clack from the switches.
One might observe that the Keychron Q0 lacks a knob, which has its pros and cons. A knob would have made programming media controls more convenient. However, the absence of a knob means that users can assign media control functions to any key on the numpad. Although a rotating knob would have been a stylish addition, the functionality remains intact.
3. Software And Customization
Building upon the previous section, the Keychron Q0 offers software support for both QMK and VIA, enabling users to easily remap keys and commands. While some keyboard manufacturers develop proprietary key mapping software, QMK and VIA provide a user-friendly and accessible solution for both novices and experts familiar with intricate key mapping.
Regarding customization and tuning, the Keychron Q0 boasts impressive sound quality straight out of the box. However, users seeking a specific sound can further modify the numpad to their liking. Potential modifications include tape modding the PCB's bottom, replacing the case foam with alternative materials, or swapping out the stabilizers with Durock or Everglide options (you'll need three sets).
Enhancing the sound and smoothness of keypresses can be achieved by lubing the switches and stabilizers, which also helps reduce wobble and rattling.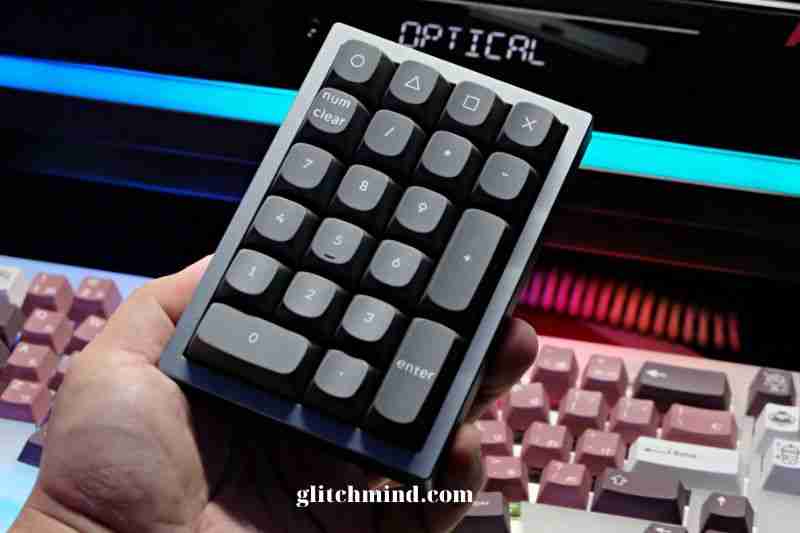 4. Typing Experience
The unmodified Keychron Q0 offers a noteworthy user experience, focusing not only on typing but also on overall functionality.
In my case, the Gateron Yellow Pro switches within the numpad are a perfect fit, as I gravitate towards linear switches with smooth actuation. The sound profile meets my expectations, and there's minimal rattling noise to be heard.
5. Competition
Despite the sizeable mechanical keyboard community, finding a high-quality mechanical numpad can be somewhat challenging.
However, by exploring online retailers like Amazon, several mechanical numpads are available, such as the EPOMAKER SKYLOONG SK21 Numpad. This option provides essential numpad functions along with additional programmable keys. It comes in various colors, including the highly sought-after e-white, and is priced at roughly half the cost of the Keychron Q0.
The SK21 Numpad is hot-swappable, features RGB backlighting, and utilizes custom software for key reprogramming, as opposed to the widely-used VIA/QMK protocol.
Unconventional options like the Ducky Pocket also exist, which doubles as a calculator with an integrated LCD screen. Unfortunately, this model is relatively hard to come by. While the Ducky Pocket remains on my wishlist, my experience with mechanical numpads has been limited to the Keychron Q0 thus far.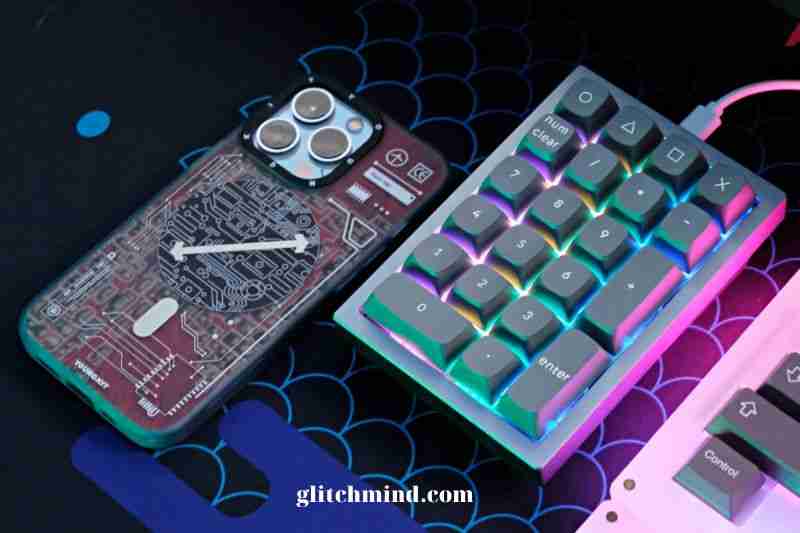 6. In The Box
For those with fully assembled models, the Keychron Q0 package includes the following components:
An elegant aluminum case
A printed circuit board (PCB)
A durable steel plate
Sound-absorbing foam for noise reduction
Case foam for added protection
Three sets of stabilizers for diverse configurations
A complete set of keycaps
A set of switches for a customizable typing experience
Additional accessories accompanying the package are:
A Type-C to Type-A cable for versatile connectivity
A Type-A to Type-C adapter to ensure compatibility
A switch puller for switch replacement and maintenance
A keycap puller for convenient keycap removal
A screwdriver to facilitate assembly and adjustments
Consider purchasing the Keychron Q0 if you:
Enjoy using compact mechanical keyboards but occasionally require a numpad
Prefer the feel of mechanical keyboards
Delight in personalizing and customizing your keyboard
However, the Keychron Q0 may not be suitable if you:
Have no use for a mechanical numpad or macro pad
Dislike the experience of using mechanical keyboards
Are content with using the number row or keyboard layers
Conclusion
Keychron Q0 is a versatile and customizable mechanical numpad that caters to users seeking a high-quality, compact accessory for their primary keyboard. With its sleek aluminum construction, hot-swappable design, and compatibility with both Windows and MacOS, the Q0 offers a premium experience in a minimalistic package.
Its support for QMK and VIA software allows for extensive key mapping options, making it suitable for a wide range of applications. Whether you occasionally need a numpad or are an avid mechanical keyboard enthusiast, the Keychron Q0 is a valuable addition to your setup.
Read also: Glorious GMMK Numpad vs. Keychron Q0