If you are looking for a new laptop, you may be wondering if you should go with a Lenovo vs HP. Both brands have their pros and cons, so it can be tough to decide which one is right for you. Here is a breakdown of the differences between Lenovo and HP laptops to help you make your decision.
Lenovo
Lenovo is a Chinese technology firm with headquarters in Beijing, China, and Morrisville (North Carolina), USA. This company has grown to over 54,000 employees since 1984. Based on unit sales, Lenovo was the world's number one computer vendor from 2013 to 2015.
Lenovo makes smartphones, tablets, TVs, laptops, and other products such as laptops. The ThinkPad and IdeaPad are hugely popular with consumers around the world.
While most Lenovo laptops use Intel processors, some Lenovo computers like the Flex 11 Chromebook can also run MediaTek processors. Dual-core processors can be installed in budget laptops, while quad-core processors can be found in higher-spec models.
For graphics, Lenovo sticks with Intel and uses its HD graphics processors. Lenovo uses GeForce processors for gaming laptops. They are well-known for their high performance.
Although the screens on Lenovo laptops can be of different sizes, they lack high-resolution screens compared to similar-priced laptops.
Lenovo has a better battery life than Dell. The battery life of Lenovo laptops is 5-10 hours. Lenovo laptops make a great choice if you're looking for a lightweight laptop.
Read also:
Advantages of Lenovo
Large selection of products
Innovation in design
Light in all sizes
Excellent customer service
The battery can be used for approximately 12 hours.
Disadvantages of Lenovo
Expensive models
Regular ventilation system
They can be broken by a blow due to their thinness.
Top Lenovo Laptops
Lenovo Yoga ThinkPad Gen 6
Lenovo Chromebook Duet
Legion Y740
Lenovo Thinkpad 11e Chromebook
Lenovo Yoga C630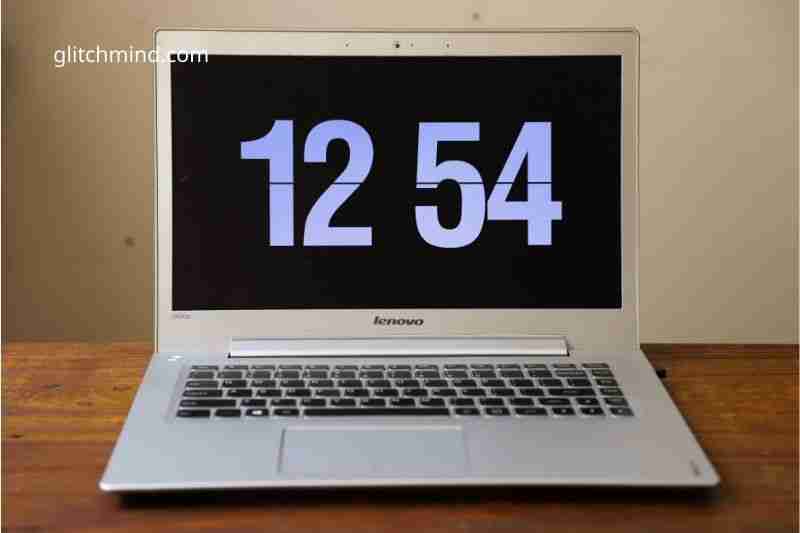 HP
Hewlett-Packard (or HP) is an American company founded in Palo Alto in California in 1939. In 2007, it became the world's largest PC manufacturer and held this title until 2013. It was then transferred to Lenovo. Although HP might have regained the number one spot in 2017, the title was returned to Lenovo a year later.
HP laptops use various processors. The HP Pavilion X360 laptop, which is mid-range in price, has a 1.8 GHz i5-10210U processor (4.2 GHz Turbo Boost). The HP ENVY 17 laptop, for example, has a 1.8-4.0 GHz Intel i7 processor, and the HP Spectre has a 10th generation core i7 CPU. Read more about the best i7 laptop and Ryzen laptop
HP offers a wide range of options and qualities in graphics. HP's 2-in-1 Spectre x360 comes with either a dedicated NVIDIA GeForce GPU or AMD's Radeon graphic processor. The HP Omen 17 includes an Nvidia GeForce RTX 2070 GPU and a 4K display option. The HP Omen 17 laptops won't disappoint.
Advantage of HP
Design that is modern and comfortable
They are incredibly light.
They come quickly
Compact enough to be taken anywhere.
More affordable than their competitors.
Advantages of HP
They are susceptible to viruses because of the way they operate.
They are not often able to meet the requirements for editing or designing programs.
Top HP Laptops
HP Chromebook 11
HP Pavilion x360
Omen 15
HP Spectre x360
HP Elitebook x360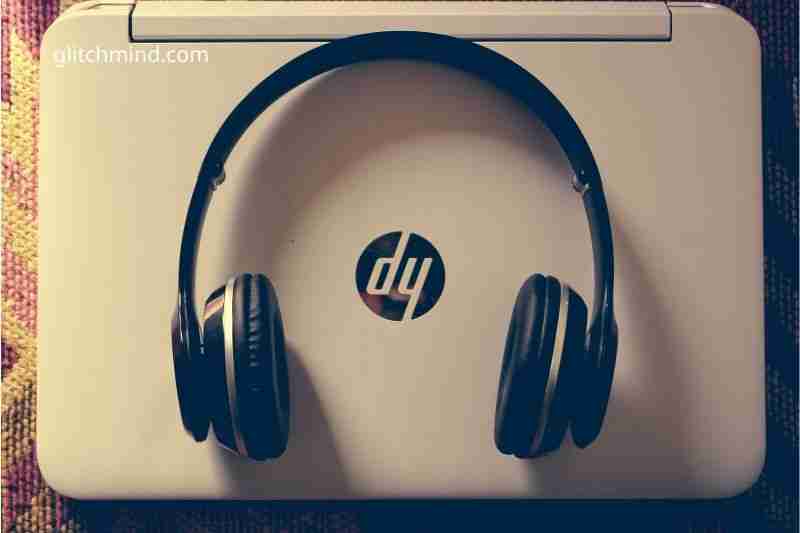 Lenovo vs HP
1. Lenovo vs HP Gaming Laptops
If you plan to play high-end gaming, an HP laptop is essential. Despite being expensive, the top-of-the-line gaming laptops from HP can run the most recent games. These laptops are also equipped with video editing and processing power.
If you are looking for a gaming laptop from HP, the Omen gaming laptop by HP is the best option. This laptop is more expensive than Lenovo's less expensive models, but it has a better graphics card with 8GB memory and a 4K ultra-HD display.
The Lenovo IdeaPad 3i is an excellent option if you're looking for an affordable gaming laptop. An IdeaPad 3i is better than an HP if you aren't a serious gamer.
The Legion series may allow for more inclusive gaming. In terms of gaming, HP is undoubtedly the winner.
2. Lenovo vs HP Learning Laptops
Both HP and Lenovo are good choices for everyday tasks such as studying. These laptop brands are both innovative and provide excellent performance quality. It is unlikely that you would want to spend too much on a laptop you only intend to use for study purposes.
HP laptops may be the best option for you. The quality of HP's budget- and midrange laptops is better than Lenovo's laptops in the same price range. HP wins this category because HP laptops have a better build quality and are more durable.
3. Lenovo vs HP Business Laptops
Convertible laptops from Lenovo are the best option for business users. Flexible laptops for business use are essential. It should be portable and lightweight with long battery life.
A 2-in-1 device that can be used as a tablet and laptop would be ideal. The Lenovo IdeaPad Flex 5 can be used as a tablet or laptop, making it an excellent choice for business users.
The device is only 3.31 pounds and boasts a 13-hour battery life. It also has rapid charging. Although HP offers convertible laptops, Lenovo's options and prices are superior. HP laptops are suitable for work but not portable. They are not portable and therefore cannot be relied upon by professionals who work on the move.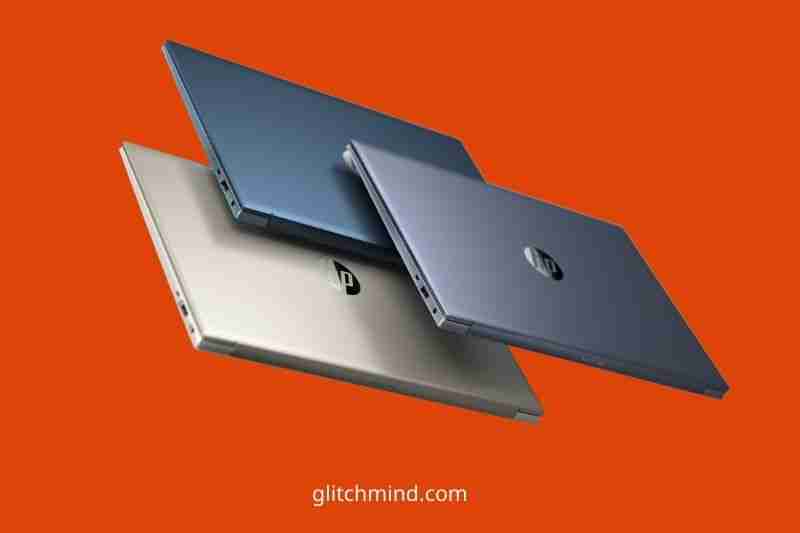 4. HP vs Lenovo Laptops for Budget
Many buyers are afraid to buy cheap laptops. However, the IdeaPad 3 offers a good combination of quality and price.
Although this laptop is not the best choice for editing videos and photos, it is a great budget option. The IdeaPad 3 laptop is affordable and can be used for everyday work or road use.
This laptop is an excellent value due to its portability and lightweight design. Both HP and Lenovo are market leaders in price.
Although HP's lower-priced and mid-range devices are more expensive than Lenovo, they offer good value and excellent performance. The HP Chromebook is a perfect example of this value.
It's affordable enough to be used casually and every day. Although it doesn't have the same advanced features as more expensive models, it is still great.
5. HP vs Lenovo: Design
Lenovo is better than HP in terms of design. Lenovo was the first to introduce convertible laptops. Many Lenovo Yoga laptops can serve as both a laptop and tablet.
The adjustable hinge allows you to use your Lenovo Yoga laptops differently. The sleek design of Lenovo laptops looks excellent. Even the more expensive models look great.
HP, on the other hand, offers many design options. The devices are well-built and aesthetically pleasing. The hardware and software are intuitively designed to meet the needs of users.
The HP Envy 360 is one of the company's latest models. It features an elegant design. It's a 2-in-1 convertible laptop. But, HP is not as creative as Lenovo.
The Lenovo 2-in-1 range includes several devices used as tablets or laptops. HP has a smaller selection. The HP Envy is not without its features. The HP Envy's lightweight and portability will be appreciated by business people on the move.
6. HP vs Lenovo: Build Quality & Hardware
HP's build quality is better than that of Lenovo. It is not worth buying a laptop that doesn't have the right hardware or better build quality. Buyers often emphasize software, but they neglect important aspects such as hardware and a strong build.
The Lenovo IdeaPad is an excellent example of high-quality hardware and builds quality. The Lenovo IdeaPad 1 tablet is perfect for those who plan to store many videos and photos. The anti-glare screen of the Lenovo IdeaPad 1 and ergonomic touchpad help reduce strain on eyes, wrists, hands, and shoulders.
Laptop owners should use their laptops frequently by using ergonomics and an impact-resistant screen. High-end laptops are expensive. It does not always mean that the laptop will be better built or have better hardware.
The reliability and performance of HP laptops are well-known. The Omen 15 is the flagship product of the company. Omen is a gaming laptop with a 15.6-inch screen, 6-core processor, and 1920 x 1080 pixels screen resolution.
However, the Omen is not very portable due to its 7.94-pound weight. The HP Omen 15 is an excellent example of the company's high-quality build quality. While some HP laptops can be carried around, the company's primary concern is the lack of design flexibility.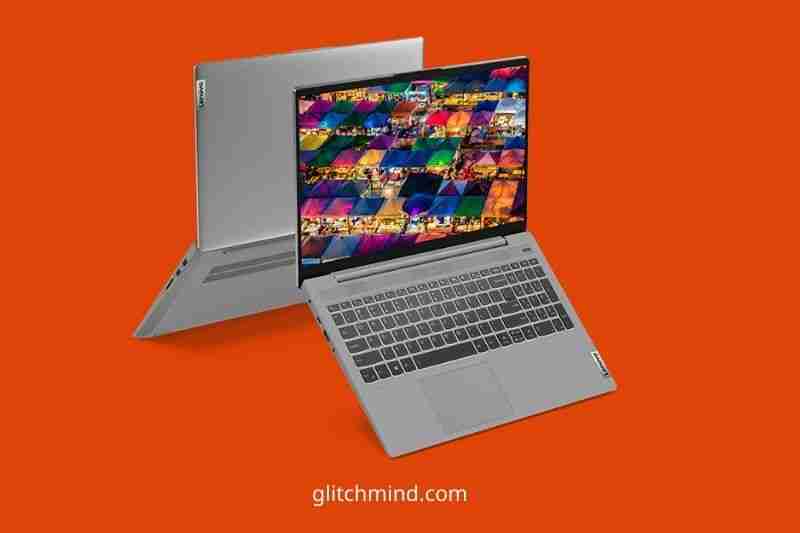 7. HP vs Lenovo Laptop: Performance
Both HP and Lenovo make high-performing laptops. When buying a laptop, performance is most important. It is not worth having good features if performance is poor.
The ThinkPad E15 laptop from Lenovo is excellent for professionals on the move due to its high performance. The ThinkPad E15 is a laptop made for professionals. It features a 15.6" FHD display and a closable camera.
The average battery life for this laptop is 12.2 hours, so it doesn't need to be charged as often. The ThinkPad E15 is an excellent choice for anyone looking for a versatile notebook that offers high performance and high functionality.
The performance of HP laptops is exceptional. You can rest assured that HP laptops will perform any task you give them.
The HP Elite Dragonfly G2 laptop is the most recent HP model. It features a 4K screen, an Intel Core i5 CPU, and an Iris Xe graphic card. Its fast performance makes it great for busy professionals and businesses.
8. Durability
A single cup of coffee can quickly destroy a valuable laptop. Even though laptops are protected from spills and knocks, they can still sustain severe damage.
Spill-resistant keyboards make it unlikely that small spillages will damage laptops like the Lenovo IdeaPad 3. The IdeaPad also includes a more extensive, ergonomically-designed, more durable keyboard.
This does typing and working on a laptop more enjoyable, which can help you avoid bad computer habits. The Spectre X360 is one of the most durable laptops from HP.
Although it does not have spill-resistant keyboards, the Spectre offers additional security options to protect privacy. It is heavy, just like many HP laptops.
9. Customer Service & Warranty
HP's poor customer service has earned a bad reputation. This could be why some customers might prefer to avoid HP products.
Lenovo has a reputation for providing excellent customer service, so you will have no trouble resolving your problem.
Lenovo has been awarded the best customer service. Both HP and Lenovo provide a minimum of a one-year warranty on their products.
FAQs
1. Why is the price of Lenovo laptops so low?
This is a great question. The answer is the same as why Androids are more expensive than iPhones. It all comes down to the brand. Because HP has decades of industry experience selling various products and their brand is well-known, they can charge a higher price. Lenovo has been able to source high-quality parts at a lower price than HP, but it wasn't always that way.
2. Which are the 5 most popular computer brands?
You might be wondering if HP or Lenovo would be in the top five computer brands. The answer is yes. Apple, Dell, and possibly ASUS would join HP and Lenovo in the fifth spot.
3. Are HP laptops manufactured in China?
Many people believe that HP products are manufactured in America because their headquarters are in America. It is not valid. Most of the components of an HP laptop are made in China or other Asian countries. While some HP laptops may be assembled in America, most are produced in China.
Read also:
Conclusion
Which one is better, HP or Lenovo laptops? All I can say is that many laptops suit different needs.
Consider your lifestyle and then review my list to help find the right HP or Lenovo laptop.
Have more thoughts? Have more ideas?