ASUS VG248QG is a budget-friendly gaming monitor that offers an immersive gaming experience. It features a 144Hz refresh rate and 1ms response time, which eliminates ghosting and motion blur. Additionally, its AMD FreeSync technology reduces screen tearing and stuttering.
ASUS VG248QG Monitor Review
We earn a commission if you click this link and make a purchase at no additional cost to you.
Pros
It can be refreshed at 165Hz
Response time of 1 Millisecond
G-Sync and FreeSync Support
Affordable price
The image quality after calibration is acceptable
Stand with ergonomic design and full dimensions
Cons
A narrow perspective is the best way to see things
Specs:
Screen Size: 24 Inches
Resolution: 1920 x 1080 FHD
Aspect Ratio 16:9
Panel Technology
Refresh Rate: 165Hz
Response Time: 1ms (GtG).
Contrast Ratio: 1000:1 (Static)
Brightness: 350 cd/m2
Built-in speakers: Yes (2x2W).
Stand: Completely Ergonomic
Adaptive Sync: G-Sync and FreeSync
VESA Compatibility (100 x 100).
Connectivity: 1x HDMI 2.0, 1x DisplayPort 1.2, 1x DVI-D Dual-link
Dimensions (WxHxD): 561x489x211mm
Weight: 5.2kg
1. Image Quality
Monitors with TN (Twisted Nematic Panel Technology) have narrow viewing angles of 160 degrees and 170 degrees horizontally.
The image's brightness, contrast, and color will change when viewed from distorted angles.
If you are doing color-critical work, minor gamma shifts can be seen even at regular viewing positions.
The ASUS VG248QG can still provide decent image quality when gaming from a normal position. However, you won't get the same vivid colors or consistency as IPS panels.
However, the monitor's peak brightness is 350-nit. This means that it can be bright enough in darkened rooms. As expected with this panel technology, the contrast ratio is 1000:1. This means that you won't get as dark blacks as VA panels. However, VA displays in this price range have a slower response time.
The 1920×1080 Full HD resolution has a decent pixel density at roughly 92 PPI (pixels/inch) on the 24" "screen of the VG248QG.
The screen has many real estate detail, but the resolution isn't too demanding on GPU/CPU. This allows you to keep higher frame rates.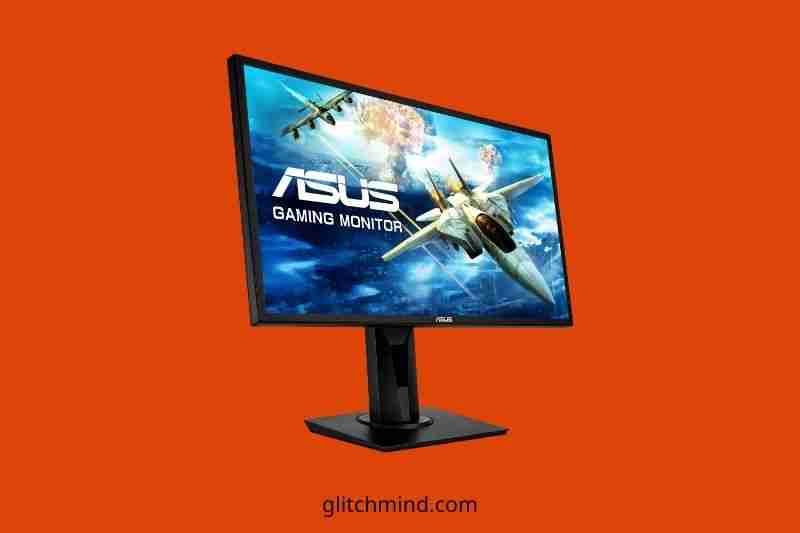 2. Performance
ASUS VG248QG has a fast pixel response speed that leaves no trailing behind fast-moving objects. This monitor is ideal for competitive gaming at a rapid pace.
Ensure that TraceFree is enabled in the OSD (On Screen Display) menu to get the best performance.
Low settings will slow down the response speed. Higher values cause pixels to change too quickly, leading to overshooting (inverse ghosting).
The input lag performance is also excellent, with around a 4ms delay. This is almost invisible.
The native refresh rate of the monitor is 144Hz. However, DisplayPort can increase the speed up to 165Hz for a slight boost. This difference, however, is not noticeable in actual use.
AMD FreeSync Premium supports tear-free gaming up to 165FPS via variable refreshing rate (VRR). It synchronizes the monitor's refresh rate with GPU's frame rates so that at 75FPS, the refresh rate changes from 75Hz to 75Hz to ensure smooth performance.
The supported VRR range for tearing is 48-165Hz. Below 48FPS, LFC (Low Framerate Compensation) kicks in to reduce tearing by multiplying the frame rate (47FPS-> 141Hz).
NVIDIA has also certified the VG248QG as 'G–SYNC Compatible', allowing smooth VRR performance over DisplayPort with selected GeForce cards (10 series or newer).
HDMI is limited to 144Hz (48-144Hz), and you can only use AMD FreeSync.
3. Features
The monitor's rear panel contains a directional joystick that allows you to navigate the OSD menu, three hotkeys (for shortcuts), and a power button.
Crosshair overlays, onscreen timers and a refresh rate tracker are helpful gaming features. There is also various picture presets, including Scenery and Racing, Cinema, RTS/RPG FPS, User, and sRGB, which provide the best image quality.
You will find the standard image adjustment tools, such as brightness, contrast, color temperature and aspect ratio, but no gamma settings.
We recommend disabling ASCR (Dynamic Contrast Ratio) and leaving VividPixel at its default value for the best image quality.
ASUS VG248QG also supports ELMB (Extreme Low Motion blur), which reduces perceived motion blur at the expense of brightness and backlight strobing. Screen flickering is visible to the human eye but can cause headaches for those who are sensitive to flicker.
ELMB can't be activated simultaneously with VRR. The monitor's refresh rate should be set to 85Hz or 100Hz and 120Hz, respectively, to enable it. Your frame rate should be as close to the set refresh rate as possible for best strobing results.
The backlight is flicker-free unless ELMB is disabled. There's also an integrated low-blue filter.
4. Design and Connectivity
The ASUS VG248QG's design is sturdy and versatile. It can adjust up to 130mm in height, -5deg/33deg tilt and +/- 60deg swivel. There are also 100x100mm VESA mounting compatibility and a 90deg pivot. Additionally, the screen has a matte antiglare coating that blocks reflections.
DisplayPort 1.2 (GSYNC Compatible, FreeSync 165Hz), HDMI1.4 (FreeSync 144Hz), Dual-Link DVI-D (144Hz), and Dual-Link DVI -D (144Hz) are some of the connectivity options.
ASUS claims that the VG248QG supports 1080p 120Hz on the PS5 but not Xbox consoles. We cannot verify this, but some users have reported 120Hz on their Xbox.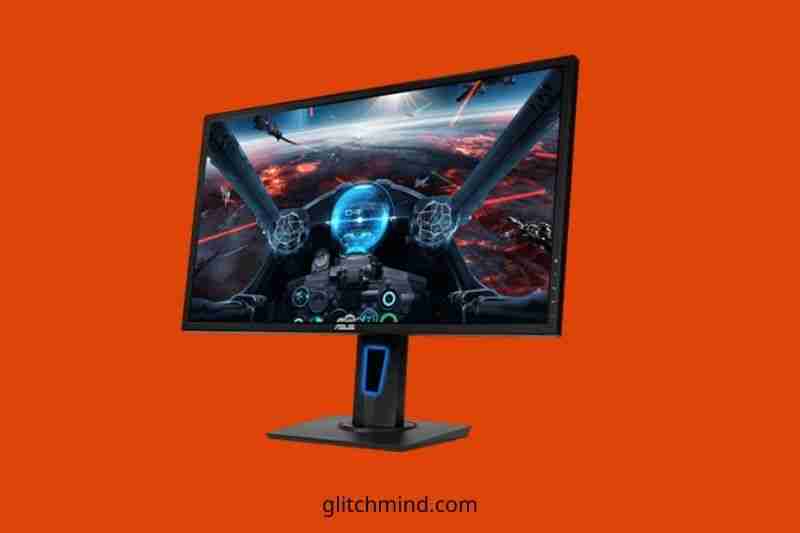 Similar monitor to Asus VG248QG
The AOC G2590FX gaming monitor is a great choice. It supports Nvidia G-Sync and has a refresh rate of 144Hz. The image quality is suitable for a TN panel display. It's an excellent option for serious gamers, and it is similar in price to the Asus VG248QG.
The Sceptre E248B FPT168 is a great IPS Gaming Monitor. This monitor offers the best of both image quality and gaming performance. It supports FreeSync technology and has a refresh rate of 165Hz. It's also less expensive than the Asus VG248QG. It is a great monitor for the price.
The AOC C24G1 Curved Gaming Monitor is a great budget option. The monitor has all the features that serious gamers need, including a 144Hz refresh rate, 1ms response speed, and FreeSync support. Many gamers love its low price and outstanding performance. Give it a shot.
Another budget-friendly gaming monitor is the LG UltraGear 24-GL600F-B. It delivers excellent performance without any compromises. It has a 1ms response speed, 144Hz refresh rate and FreeSync support. This is an excellent alternative to the Asus VG248QG.
The MSI Optix MAG241C gaming monitor is a great value for money. The MSI Optix MAG241C has a 1ms response speed, 144Hz refresh rate, FreeSync support and many connectivity ports. The exceptional performance of MSI Optix MAG241C will make you forget about everything.
FAQs
1. The Asus VG248QG monitor is good, right?
Although the ASUS VG248QG gaming monitor isn't the largest, it does a great job. There are many larger monitors on the market. They do take up more space than normal. They also come at a higher cost.
2. Which is better: 1ms or 0.25ms?
Excellent monitors have the fastest response times. This means that actions are immediate, and there is little or no lag. TN monitors have a response time of just 1ms, while IPS monitors can respond in 5ms. If you are looking for high-performance or gaming, 1ms is the ideal response time.
See more: 5ms vs 1ms Monitor: Compare Which One Is Better? 2022
3. Are there speakers for the ASUS V248QG?
You don't need to purchase speakers immediately because they will be a problem while searching for them. You will need 144Hz. And You will need either the DVI cable (included) or the display port cables (not included).
4. Can the ASUS V248QG be mounted?
The ASUS VG248QG is capable of running marathon gaming sessions. The ergonomic stand can tilt, swivel and pivot the monitor to ensure the best viewing angle. VESA wall mounts can also be purchased to fit the monitor in any space.
We earn a commission if you click this link and make a purchase at no additional cost to you.
Conclusion
The ASUS VG248QG gaming console monitor is an excellent choice for those on a tight budget. The Asus VG248QG gaming monitor is a perfect choice for competitive gamers due to its extensive range of gaming features. The ASUS VG248QG gaming screen is more reliable and offers a better experience than its rivals, although the VG248QG monitor is quite expensive.
Read also: