The Surface Laptop 4 is the latest version of Microsoft's popular Surface Laptop. It features a new Intel 10th Gen processor and an updated design. The Surface Laptop 4 is a great choice for students and busy professionals who need a light and portable laptop that can handle everyday tasks.
Surface Laptop 4 Review
Pros
Keyboard is really comfortable.
Stunning display
Lightweight and inexpensive
Cons
there aren't enough ports
Over time, Alcantara may get smelly.
Spec
Intel Core i7-1185G7 processor (12MB cache, up to 4.8GHz boost)
Intel Iris Xe graphics
16GB LPDDR4x RAM
13.5-inch PixelSense (2,256 x 1,504) touch screen
SSD storage of 512GB (PCIe, NVMe, M.2)
1 USB-C port, 1 USB-A port, a combo audio jack, and a Surface Connect port
Wi-Fi 6 802.11ax, Bluetooth 5.0 connectivity
Camera: 720p infrared webcam
2.79 pounds in weight (1.27 kg)
Dimensions: 12.1 x 8.8 x 0.57 in (308 x 223 x 14.5 mm; W x D x H)
1. Price and release date
A new Surface Laptop 4 bought from Microsoft will cost at least $899 for the 13.5-inch model and $1,299 for the 15-inch as of April 15, 2021, in the US and April 27, 2021, in the UK. These entry-level machines have AMD Ryzen 5/7 4000-series processors, 8GB of RAM, and a 256GB SSD.
If you want more power, you can customize the Surface Laptop 4 with beefier internals, possibly costing as much as $2,299 and $2,399 (respectively) for the two variants if outfitted with top-tier components. Unlike its predecessors, the Surface Laptop 4 may be customized with either an Intel 11th Gen Core i5/i7 CPU or an AMD Ryzen 5/7 4000-series processor, except for the 15-inch model restricted to the higher-end Core i7/Ryzen 7 CPUs.
Our 13.5-inch Surface Laptop 4 review device came in Microsoft's new (to the Surface Laptop) Ice Blue color scheme, with a Core i7 CPU, 16GB RAM, and a 512GB SSD, retailing for $1,699.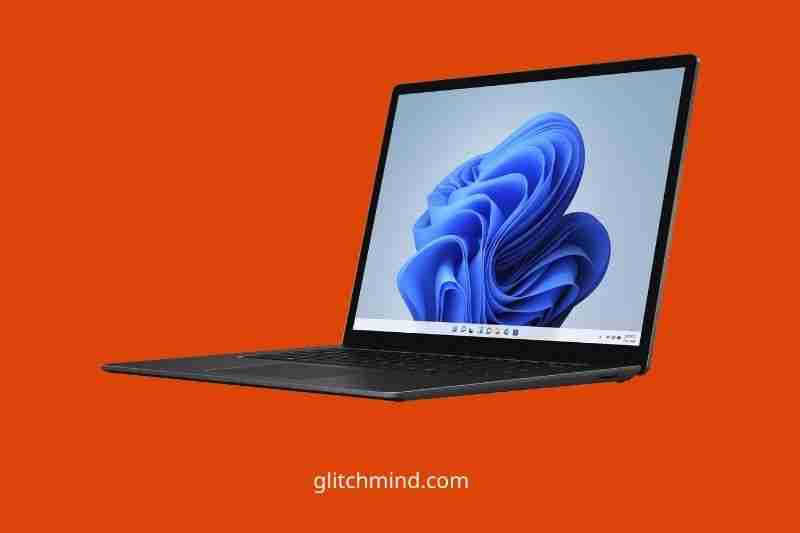 2. Design
The current Surface Laptop follows in the footsteps of its predecessors in terms of appearance, which is both pleasant and a bit disappointing; I would have wanted to see Microsoft make a more dramatic shift with the Surface Laptop's design, but for now, you'll have to check inside to discover what's new.
I've always liked the smooth, clean looks of Microsoft's Surface gadgets, and the new Surface Laptop 4 is no exception. It has the same proportions as the Surface Laptop 3, weighing 2.8 pounds and measuring 12.1 x 8.8 x 0.6 inches. The Surface Laptop 4 isn't as compact as the M1 MacBook Air (12 x 8.4 x 0.6 inches, 2.8 pounds) or the Dell XPS 13 (11.7 x 8.2 x 0.5 inches, 2.9 pounds), but it's still small enough to slip into a bag or briefcase and forget about.
It's more challenging to forget about the large bezels around the Surface Laptop 4's 3:2 display. They're not very appealing, and when I wasn't concentrating on specific activities, I glanced at the black bars surrounding the screen, wishing they were smaller so I could have a bit of screen area to play with.
The skinny bezels on the Dell XPS 13 demonstrate how much of a difference this kind of technical effort makes, and it would be fantastic to see Microsoft achieve the same for its flagship laptop. That aside, the screen feels solid beneath your fingertips, and I had no concerns about swiftly tapping and swiping my way around Windows without fear of accidentally knocking the screen back.
This is the first time Microsoft has released a Surface Laptop in the Ice Blue color scheme used on Microsoft Surface Pro tablets, and it's a beautiful, subtle shade of light metallic blue in person. It's so faint that I wouldn't have known it was blue until we put it next to many other gray and silver laptops, at which time the Surface Laptop 4 stands out. I particularly like the subtlety of the mirrored Microsoft logo on the lid; it's eye-catching but not as obnoxious as many of the manufacturer logos on modern laptops.
The Alcantara lining the keyboards of the Ice Blue and Platinum 13.5-inch variants is a beautiful touch that makes resting your wrists on the laptop's deck seem more comfortable. It's a slight change, but I noticed it every time I returned to typing on an all-metal laptop. The sensation of cloth under my wrists was just more pleasant, albeit the prospect of attempting to remove a stain from it heightened my already strong aversion to eating or drinking while sewing.
3. Ports
For better or worse, Microsoft's Surface Laptop 4's port choices is very straightforward. The right side has a Surface Connector for charging, while the left has a USB-A port, a USB-C port, and a headphone jack.
Read also: How To Charge Laptop With HDMI or USB Type-C?
It's good to see a vintage USB-A connector on a modern computer like this, and combining it with a USB-C connector provides this laptop some more versatility for external devices. However, this USB-C connector does not support Thunderbolt 4, which is a disappointment for anybody looking to invest in heavy-duty external devices like GPUs or high-capacity storage. And although I like a sleek, bare chassis devoid of odd holes, I also appreciate it when a laptop maker incorporates a tiny SD card reader or a stylus cubby into the sides of their product.
4. Display
The Surface Laptop 4's 13.5-inch, 2256 x 1504-pixel screen has significant advantages, mainly if you do a lot of reading, editing, or anything else that benefits from the additional vertical space given by its 3:2 display ratio.
However, when I exited productivity mode and began streaming TV and movies on the laptop, I was dismayed by how dreary and several washed-out scenes seemed. Blazing colors might sometimes jump off the screen, like in Bad Boys 2's bright orange explosions or Stormfront's spectacular purple lightning discharges in The Boys. However, in gloomy environments or settings with many subdued blues and greens, the colors tend to fade and merge, making it challenging to pick out detail.
I also observed my reflection more than I'm accustomed to seeing while working on a laptop, even with the screen's brightness set to maximum. In the lack of rigorous testing data, I'm hesitant to say that the Surface Laptop 4's screen is more reflective than others, but it certainly seems so. This didn't pose any issues for me (apart from inducing that particular type of self-loathing caused by catching sight of oneself gazing slack-jawed at a screen), but it's worth mentioning if you intend to use the gadget in bright lighting or direct sunshine frequently.
When tested with our colorimeter, the Surface Laptop 4's screen generated 108.3 percent of the sRGB spectrum, which is somewhat higher than the 104.5 percent produced by its 15-inch predecessor in the same test. That's in line with the cheaper Thinkpad 14s Yoga (at 108 percent) and better than competitors like the Dell XPS 13 (97.9 percent), but it still falls short of the displays on the M1 MacBook Air (114.3 percent) and MacBook Pro (114.3 percent) (110.6 percent ).
When we tested it with our light gun, the screen produced an average brightness of 348.6 nits. That's better than the Lenovo Thinkpad E585 (313 nits), but it lags behind both the Intel and AMD editions of the 15-inch Surface Laptop 3 (366 and 380 nits, respectively) and the Dell XPS 13. (469 nits). ( Dell Inspiron vs XPS: Latest comparison)
5. Keyboard and touchpad
Typing on the Microsoft Surface Laptop 4 is more pleasant than on other laptops I've used due to the well-sized keys and the Alcantara material around the keyboard. The keys had 1.3mm of travel and a pleasant click, which helped me avoid bottoming out when typing swiftly.
The 4.5 x 3-inch glass touchpad underneath the keys is lovely, feeling comfortably near the keyboard yet providing enough space for my substantial stupid sausage fingers to maneuver. It and the laptop's touchscreens were susceptible to touch, and I had no problem performing gesture instructions on either Surface.
6. Audio
The inclusion of Dolby Atmos technology in the Surface Laptop 4's speakers is the main talking point. Microsoft says it helps the laptop offer more affluent, more spatially accurate sound by pushing it from underneath the keyboard and bouncing it off the screen.
Even though I'm not an audiophile, I can tell you that the speakers on the Surface Laptop 4 make music and movies sound great. Massive Attack's "Angel" still has a kick to it, and when viewing the Godzilla vs. Kong teaser, I found myself peering down to make sure the laptop wasn't shaking in sync with the bass drops.
However, the Surface Laptop 4's speakers truly shine with more balanced tunes, and when I put on Muddy Waters' "Folk Singer," I was blown away by how the voices screamed out across the room without sacrificing any of their warmth. I could still hear Waters' incredible voice as I moved down the hall or into an adjoining room, and if I hadn't previously known, I'd never have thought the music was being piped out of someone's laptop.
7. Performance
CPU: 4,998 points in Cinebench R23
Time Spy: 1,807; Fire Strike: 5,151; Sky Diver: 17,559 in 3DMark.
GeekBench 5: 1,356 (single-core); 4,918 (multi-core) (multi-core)
PCMark 10 (At Home): 4,290 points
Battery Life of PCMark 10: 13 hours and 20 minutes
Battery life (in a TechRadar movie test): 11 hours and 2 minutes
Unless your job requires you to play Cyberpunk 2077 on high settings, Microsoft's Surface Laptop 4 can handle just about everything you'd throw at it during a typical workday. Our review unit's 16GB of RAM and 11th Gen Intel i7 CPU provided enough power to handle as many basic tasks as I could throw at it, including 20+ tabs spread across four Chrome windows arranged so that I could watch two 4K YouTube videos, a Twitch stream, and keep an eye on my Spotify playlist while writing this review.
The Surface Laptop 4 we tested scored 4,829 in our Geekbench 5 performance test, which is excellent but not outstanding when compared to similarly priced rivals like the Dell XPS 13 (which scored 5,254 in the same test) or even lower-cost Windows laptops like Lenovo's convertible ThinkBook 14s Yoga (4,885).
When we requested our evaluation unit's 512GB SSD to duplicate 25GB of multimedia files, it did it well, transferring them at a respectable rate of 562.73 MBps. That's quicker than the 508.9 MBps provided by the 15-inch Intel-powered Surface Laptop 3 in our tests last year, but it's still slower than modern rivals like the Dell XPS 13 (806 MBps) or the Lenovo Thinkbook 14s Yoga (886.35 MBps).
If you want to do some video editing, the Surface Laptop 4 is up to work (particularly with 16GB of RAM), but it's not the quickest laptop. In our Handbrake video editing test, our review device converted a 4K movie to 1080p in roughly 17 minutes and 18 seconds, which is quicker than the 17 minutes and 18 seconds it took the 15-inch Intel-equipped Surface Laptop 3 to run the same test last year. It's also somewhat faster than the Dell XPS 13 (which took roughly 18 minutes), while it falls well short of Apple's sub-10-minute MacBook Air (which took 9 minutes and 15 seconds) and MacBook Pro (7 minutes 44 seconds).
In terms of games, our testing suggests that you should set your expectations for a lovely work laptop: you should be able to play many games at acceptable frame rates, especially if they're older or less graphically demanding, but don't expect to enjoy running any game with minimum required specs that include a discrete GPU.
In our performance testing, our Surface Laptop 4 review unit averaged 30.46 frames per second when playing Sid Meier's Civilization VI: Gathering Storm at 1080p, but this plummeted to 27.9 fps when we increased the resolution to the native 1504p.
8. Webcam
There's not much to say about the 720p camera embedded into the top of the Surface Laptop 4's screen. Save that. It could be a bit more intriguing. A boost up to 1080p would have been a significant adjustment (particularly in light of our current pandemic-induced overabundance of Zoom meetings) that would have genuinely helped set this newest Surface Laptop apart from its predecessors, all of which had 720p cameras above the display.
However, the camera on the Surface Laptop 4 is perfectly suitable for all of your video conferencing requirements, and the picture quality is excellent if you want to shoot some laptop selfies.
In terms of the much-touted Windows Hello biometric verification, signing in with your face seems faster than before. I had trouble getting the camera array to recognize me while setting up the laptop for facial recognition (perhaps it was my fault for leaving my glasses on). Still, once I got it squared away, the Windows Hello login was so quick that I'd have missed it if I had been allowed to blink during the process.
9. Battery life
Battery life is one of the main selling points for this current Surface Laptop and for a good reason. However, its predecessors pleased us with their sleek designs and brilliant displays. They often fell short of the competition regarding how long they last on a single charge.
This time, Microsoft says that the AMD-equipped 13.5 Surface Laptop 4 can run for up to 19 hours on a single charge, while the Intel model we tested can go for up to 17 hours.
We wanted to believe, dear reader. The Surface Laptop 4 is a beautiful gadget that genuinely lasts a long time on a single charge; I was able to disconnect and go through a 9-hour workday of occasional writing and editing while listening to music and viewing videos without ever fearing that the battery would die on me.
However, as unique as it is, the Surface Laptop 4's battery life falls short of expectations. The Intel-based 13.5-inch Microsoft Surface Laptop 4 lasted less than 11 hours slightly in our lab testing, based on vigorous, continuous web surfing (10:46:23, to be specific).
That's an increase over the 9 hours 32 minutes the Intel-based Surface Laptop 3 lasted in our testing, but it's still not enough to compete. In our testing, the newest Dell XPS 13 lasted longer (11:07) than the Surface Laptop 4 with an equivalent hardware combination. The MacBook Air M1 produced an incredible 14 hours and 41 minutes in our battery tests if you're ready to walk on the macOS side.
10. Heat
Our Surface Laptop 4 review unit seldom became visibly warm throughout this evaluation, regardless of how many tabs I had open or how many movies I attempted to stream. The only time it got hot enough to be uncomfortable was when I tried to play graphically demanding games like IO Interactive's Hitman 2; on medium to low settings, the 2018 game pushed the laptop hard, and as it stuttered between 15 and 40 frames per second, the fans kicked in. The bottom of the laptop became noticeably warm in my lap.
During our heat testing (which included streaming 15 minutes of HD video), our heat gun discovered that the underside reached an average temperature of 90 degrees, peaking at 92.5 around the center (roughly straight down from where the F5 key sits). The laptop's deck was significantly colder, with the touchpad registering just 80 degrees.
11. Software
There is no bloatware present, so the laptop boots up quickly every time, and you don't have to spend your first hour with the laptop disabling startup programs or uninstalling things. That's nearly enough for us to suggest this laptop straight now.
And, unlike the original Surface Laptop, it comes with a complete Windows 10 installation – no S-Mode here – so you can easily customize the Surface Laptop 4.
The Surface Laptop 4 does come with a free update to Windows 11. However, due to our assessment of the new operating system before its release, we could not test it.
Buy it if…
1. You're a writer
The Surface Laptop 4 is undoubtedly one of the greatest laptops for writers on the market. Typing is a breeze on this tablet, thanks to the beautiful keyboard and the soft Alcantara material.
2. You want a device primarily for work
The Surface Laptop 4's 3:2 aspect ratio is a dream come true for working on documents and spreadsheets. The greater vertical area helps you view more of what you're working on, even on this tiny screen.
3. You want a stylish laptop
The Surface Laptop 4 is available in four distinct colors, all of which look great. This is a laptop you won't be embarrassed to show off at your neighborhood coffee shop.
Don't buy it if…
1. It would help if you did heavy computing work
Even the 15-inch model has U-series CPUs, so if you need to do a lot of video editing or gaming, you should seek something with an H-series chip.
2. You're messy
As pleasant as the Alcantara material is, if you are a sloppy eater or are careless enough to spill stuff on your laptop, the material might quickly become filthy.
FAQs
1. Are there any alternatives?
The LG Gram 16 is akin to a vast, ultrathin laptop that isn't aimed at video makers.
It's difficult not to suggest the Dell XPS 15, which comes with the choice of integrated or discrete graphics. There are a few cheaper choices than the Surface Laptop 4, but they won't feature the crisp, 3:2 screen.
2. How long will it last?
The Microsoft Surface Laptop 4 should last at least four or five years, assuming you don't get jealous when the chassis is changed.
3. Should you purchase it?
Yes. The adjustments made by Microsoft to this design in its fourth iteration make it an excellent choice.
Conclusion
The Surface Laptop 4 is an excellent all-around laptop with several unique features apart from the competition. Its vast and tall display is ideal for multitasking. Surface Laptop 4 keyboard is one of the most comfortable we've ever used (exceptionally if you choose an Alacantara model). Its combination of USB-A and USB-C connections lets it work with various devices. Our Core i7 model likewise performed well under severe workloads and even admirably in light gaming.
However, in our tests, the battery life on our specific Laptop 4 model trailed behind competitors like the Dell XPS 13 and MacBook Pro. Its camera and speakers aren't as straightforward as we'd like for taking calls listening to music, respectively. The XPS 13 is excellent for those who prefer Apple's software or want even faster speed, while the MacBook Pro is best for those who prefer Apple's software or want even quicker performance. However, if you don't mind carrying about a charger, the Surface Laptop 4 does many things healthy — and feels as lovely as it looks.
Read also: